1963 Batmobile Sold for $137,000 at Heritage Auctions [VIDEO]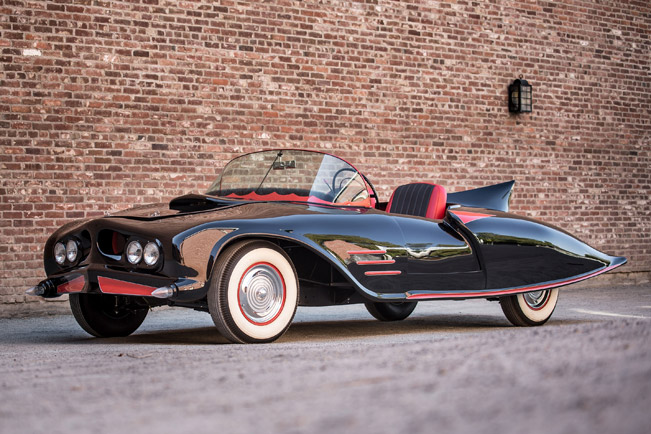 In the beginning of last week we told you that the original 1963 Batmobile went on sale at Heritage Auctions. Well, now the car is sold this Saturday and the lucky owner has spent only $137,000 USD for it. This is only a tiny fraction of the $4.2 million that a buyer paid last year for another version built for the television show that aired during the 1960s.This Batmobile was born in 1963 and was developed by Forrest Robinson.
The story begins with a design sketch in 1960 and then an actual build of the car which was finished in 1963. This means that the "'63 Batmobile" is the earliest known car in existence that was sanctioned by a DC Comics licensee.The car was put up for auction by Toy Car Exchange LLC. This is an online marketplace for collectible cars, which bought and restored the vehicle.
The car retained the original frame, parts, and engine, and was given a second life.For this project, Forrest Robinson customized his 1956 Oldsmobile 88 with a 324 Rocket engine to resemble the single-fin vehicle depicted in DC's Batman Comics from the 1940s and 1950s.
The body of the Oldsmobile was replaced with custom-designed body, measuring 17 feet by 83 inches. It featured Batmobile's iconic bat-nose front end and pocket sliding doors.Eventually, the Batmobile was abandoned in a New Hampshire field and, for almost fifty years.
It did not resurface until 2008, when the car was discovered by Bobby Smith. He sold it to a rare car dealer in Chicago, who then re-sold it to auto historian George Albright and then it was purchased by Toy Car Exchange LLC. The vintage car restorer Borbon Fabrications restored the car.
Video Source: YouTube