Chevrolet to debut next-gen Volt at 2015 NAIAS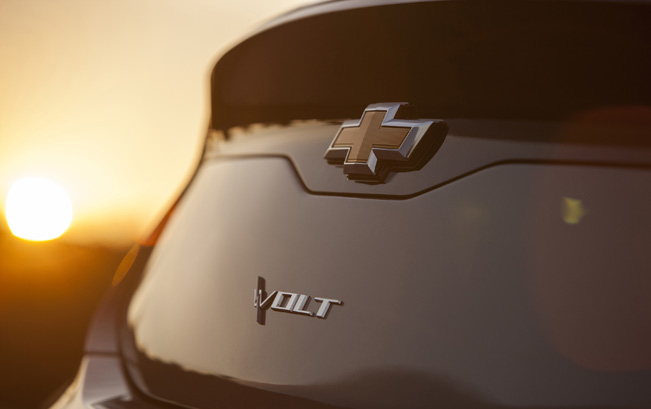 Official sources from Chevrolet have announced that the US car maker will debut the new Volt at the 2015 North American International Auto Show in Detroit, United States.
The upcoming 2016 Chevrolet Volt will be based on the award-winning original's strong foundation and technology innovations. The car enjoys continued popularity in the US where sales were up by 13 per cent in July and more than 65,000 vehicles have been sold since the Volt debut in 2010. According to Chevrolet Volt owners drive more than 63 per cent of their overall miles in electric vehicle mode, having covered more than 500 million miles with no gasoline usage. This has saved more than 25 million US gallons (94.5 million liters) of gasoline so far. Volt owners who charge regularly typically drive more than 970 miles between fill-ups and visit the gas station less than once a month.
The Volt has received multiple customer satisfaction awards from leading third-parties. According to a recent leading independent satisfaction survey, the Volt is the highest-rated compact car under USD 55,000. Owners are showing their satisfaction as well. For the past three years, a leading customer publication has reported survey results showing more than 90 percent of Volt owners said they would definitely buy a Volt again. Among its accolades, the 2014 Volt has been recognized for its safety, most recently receiving the Insurance Institute for Highway Safety 2014 Top Safety Pick+ designation for vehicles equipped with an available Forward Collision Alert system.
Source: Chevrolet