2011 Ram 1500 Express
Ram 1500 Express is now officially unwrapped. Teased under the codename Adventurer approximately two months ago, the 2011 Ram 1500 Express is an extremely robust truck aimed at buyers demanding for a ride with performance and style that can be easily customized to mirror their own.
Fred Diaz, Ram Truck President and CEO and Head of National Sales – Chrysler Group LLC, shares: "We're excited about the addition of this new model to the Ram 1500 lineup.  There's nothing that compares to the high-performance value represented by the Ram 1500 Express. Ram 1500 Express combines great looks and MPG along with HEMI horsepower, torque, towing and payload, all at a fantastic price. It gives the youth or first-time truck buyer an opportunity to show off a great looking ride, with unsurpassed V8 entry-level capability, in a tremendous value-priced package."
Under the bonnet, the brand-new Ram 1500 Express houses a 5.7-liter HEMI V8 engine that produces the stunning 390 horsepower and 407 lb-ft of peak torque, yet returns 20 mpg rating.
Standard exterior highlights on the 2011 Ram 1500 Express include: a body-shaded grille, front and rear fascias as well as a chrome-tipped dual exhaust unit. Moreover, fog lamps and 20-inch lightweight rims with locking lug nuts add even more value to the new truck.
Scheduled to arrive at the brand's official dealerships in the second quarter of 2011, the 2011 Ram 1500 Express will boast a starting price tag of 23,830 USD, including 975 USD destination tax.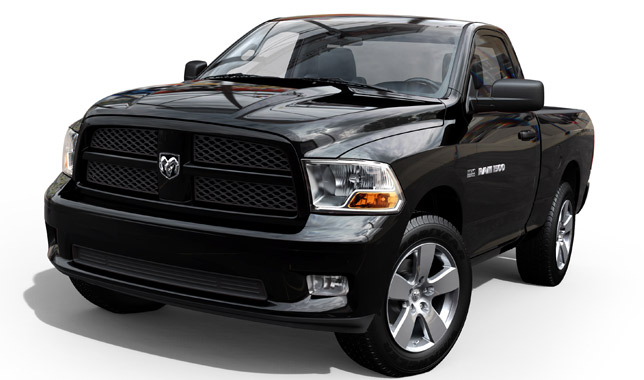 Source: Chrysler Group