2012 BMW 1-Series Urban Line
2012 BMW 1-Series Urban line is available with a choice between five engines.
The petrol range includes turbocharged 1.6 liter with 170PS (125 kW) and 250Nm in 118i and turbocharged 1.6 liter with 136PS (100 kW) and 220Nm in 116i.
The diesel line features 2.0 liter with 184PS (135 kW) and 380Nm in 120d, 2.0 liter with 143PS (103 kW) and 320Nm in 118d and 2.0 liter with 116PS (85 kW) and 260Nm in 116d.
BMW ConnectedDrive will be offered as an option for the new 1 Series. Among the extras you will find High-beam assistance, Adaptive Headlights, parking assistance, reversing camera, Lane Departure Warning including Collision Warning, cruise control with brake function, speed-limit and no-passing information, Internet connectivity, increased smartphone and music player integration, real-time traffic information, and web radio, Facebook and Twitter apps.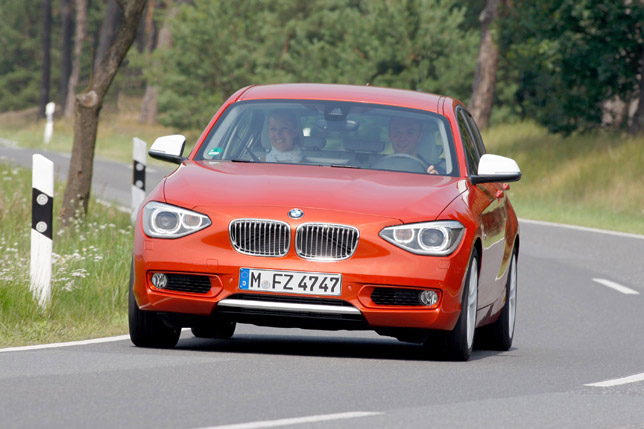 2012 BMW 1-Series Urban Line
Source: BMW