2012 BMW M5 Concept
Finally, the 2012 BMW F10 M5 Concept is revealed. The coverage of the car started back in 2007 with some spy photos and little information. However, BMW has recently launched several video clips with some winter testing of the new M5. Still, the car was partly covered and no information about the drive train was released.
Here are some pictures of 2012 F10 M5, but there are no official information for the performance characteristics of the sport sedan. The media release is expected on April 7th and the car will make its official debut at the Auto Shanghai on 19th, this month.
F10 M5 is expected to be powered by the well-know 4.4 liter twin-turbo V8, which is used in X5M and X6M, where it delivers 555PS. However, the sport saloon will have at least 600PS to match the competition - Audi RS6 and Mercedes E63 AMG.
Stay tuned for more information and until then, enjoy the pictures of the new BMW F10 M5 Concept. The car looks just brutal and we don't doubt that it will be superbly faster than 99 percent of the cars on the public roads.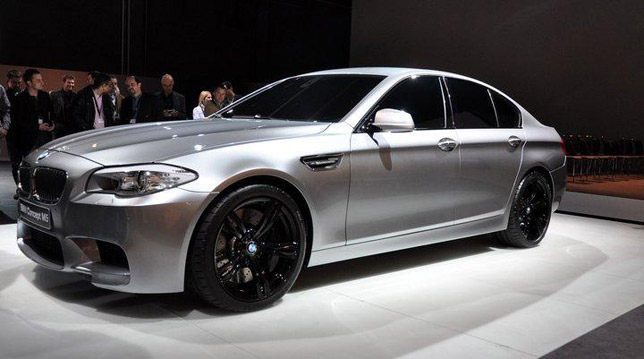 Source: transmissia.net