2013 BMW F10 M5 US - Price $90 695
The Fifth Generation of BMW M5 – the 2013 F10 model is priced at $90 695. It is joined by the new M6 Convertible, which will be the first of the three new M cars to arrive in US BMW Center showrooms. The new M6 Convertible will hit the US market in June at $113 995 - including $895 Destination and Handling.
The sports family saloon is powered by a 4.4-liter twin-turbo V8 with 560PS (412 kW) and 680Nm (502 lb-ft). It is mated to a 7-speed M Double Clutch Transmission. 0 to 100 km/h in 4.4 seconds, 0 to 200 km/h in 13 seconds and top speed of 250 km/h (155 mph) electronically limited and 305 km/h (190 mph) with M Driver's Package.
Still, this a car to bring your family to vacation, so the fuel consumption is good enough – 9.9 liters per 100 km on combined cycle (28.5 mpg) and CO2 emissions of 232 g/km.
The Active M Differential which optimizes power transfer between the rear wheels ensuring the engine's performance is transferred to the ground.
The M6 Convertible has the same engine, gearbox and other equipment as always.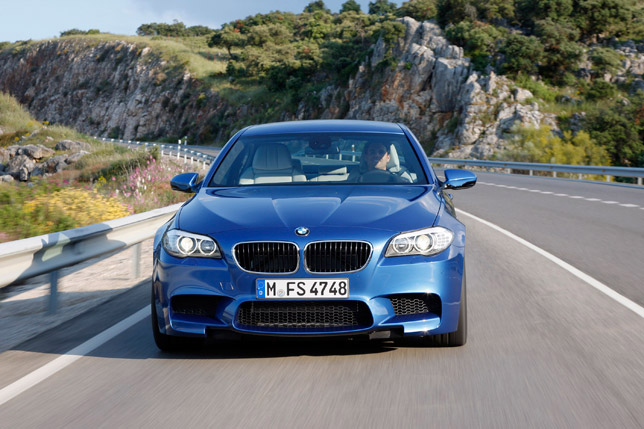 Source: BMW