2012 BMW M550d xDrive [new pics]
BMW has released 98 new high resolution pictures of the 2012 M550d xDrive Saloon. The M-performance vehicle is expected to hit the European market in May. It is powered by the new updated tri-turbocharged diesel with staggering 127PS per liter.
The new N57D30 features three turbocharges, high pressure piezo injectors and a lot of aluminum elements. The result is 381PS (280 kW) and 740Nm (546 lb-ft) of torque. 0-100 km/h in 4.7 seconds and a Vmax of 250 km/h (155 mph). The fuel economy is 6.3 l/100km with 165 g/km of CO2. The power is put on the road through a ZF 8-speed automatic gearbox and the world's most intelligent AWD system – BMW xDrive.
The 2012 F10 M550d xDrive is priced from €80 800.
You can check the HD pictures in the gallery. Almost all details of the vehicle are revealed including different gauge illumination, engine bay images, different angel eye lighting and some nice interior images.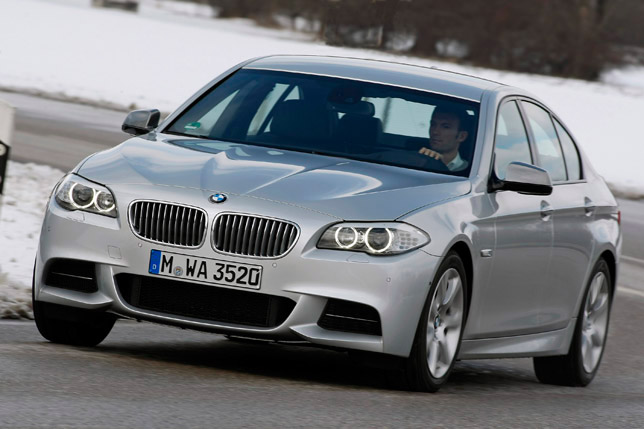 Source: BMW