2012 Cadillac CTS
Cadillac has announced that its famous, sharp styled CTS luxury sport Sedan, Coupe and Wagon models are about to receive an improved V6 powerplant, new grille and new Touring Package for the 2012 model year.
The newly upgraded 3.6 litre V6 block utilizes a lighter, more efficient design, which gives customers more power and greater economy figures in comparison with the current 3.6 litre V6. Showcasing a SAE-certified 318 horsepower (237 kW) and 275 lb.-ft. (372 Nm) of peak torque, the new plant returns EPA fuel economy label of 18 city/27 highway mpg.
2012 Cadillac CTS is planned for market launch in late summer. Its new front grille design has refined frame and mesh combinations underlined by sharper colors and raised ridges in the front Wreath & Crest logo thus exudes even more exclusivity and premium feeling.
Unfortunately, the pricing of the new 2012 CTS is still not announced, but Cadillac promises to that closer to the start of manufacturing process.
Don Butler, vice president of Cadillac marketing, stated: "CTS has established itself as a world-class line of luxury sports cars, but to remain on top, we have to continually make improvements. The changes for the 2012 model year give customers a fresh take on the CTS's bold front grille and provide enhanced driving performance without sacrificing fuel economy."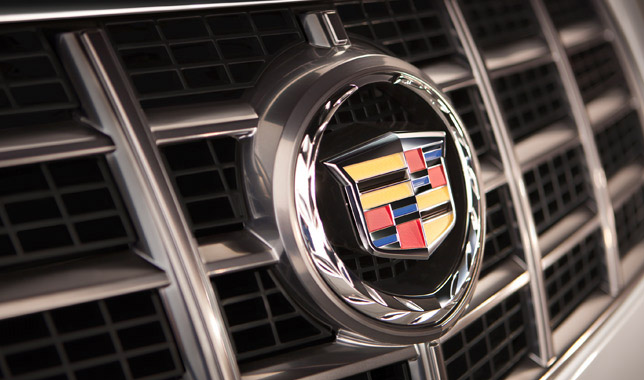 The all-new Touring Package for 2012 model year will be offered on the 3.0 litre V6 and 3.6 litre V6 powered CTS rides, building on their extraordinary stylings via an exclusive grille with a dark finish, metal pedals, dark Sapele wood interior trim and sueded seat inserts, steering wheel and shift knob. Beside these extra applications, the Touring Package Sedan and Wagon will further benefit chrome door handles.
Fitted on a 3.6L version CTS, a set of 19-inch polished alloys rims and sporty Recaro 14-way adjustable performance seats are also part of the newly introduced pack. The 3.0L version will have 18-inch wheels with a pearl-nickel finish.
Source: Cadillac