2012 Ford Focus refined by Loder1899
Loder1899 has unveiled a new tuning package for the latest 2012 Ford Focus 2.0 TDCi, so now the hatchback is not only a bland car with economic engine, but a fashionable vehicle with real style.
The German tuner offers both – performance and styling package. The 2.0 liter diesel engine is boosted to 195PS (143 kW) and 395Nm (291 lb-ft) of torque, instead of the factory's 140PS (103 kW) and 320Nm (236 lb-ft).
The exterior tuning consists of stainless-steel dual sport exhaust system as well as full body kit, which is also available in carbon fiber as an option. Furthermore, the stance of the hot hatch is lowered with 35mm and big wheels are added – 18", 19" and 20" in different designs.
Finally, Loder1899 offers LED daytime running lights and carbon covers for the headlights.
The prices start at €27 695, including the car, of course.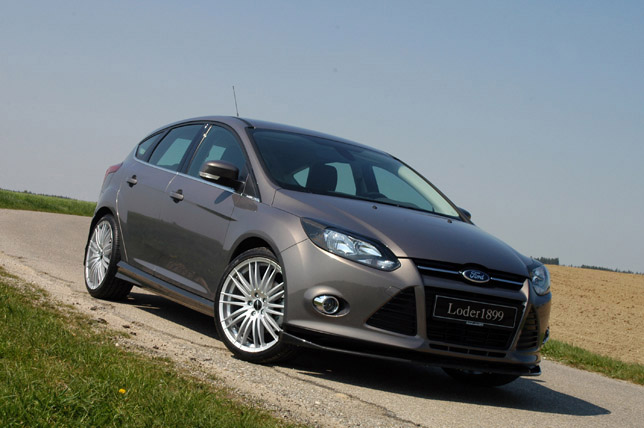 Source: Loder1899