2012 Ford Mustang Shelby GTS
Ford has revealed the new 2012 Mustang Shelby GTS at the 2011 New York International Auto Show (NAIAS). The vehicle is a successor to the staggering 2007-2008 GT model.
The engine range includes 3.7 liter V6 and 5.0 liter V8. There is no performance data for both engines, but the mighty V8 will have at least 500HP to play with.
The development of the Ford Shelby GTS started when the 2011 Mustang was first launched, and involved Ford Racing, Borla, Baer and Shelby American. Practically, this is a sport version of Ford Mustang and includes stiffened suspension, bigger brake system and of course, more horsepower.
Still, the company priced Ford Shelby GTS post-title package $9 995, but the options list is huge.
2012 Ford Mustang Shelby GTS is expected to go in production in the end of this year, but they has already begun taking orders.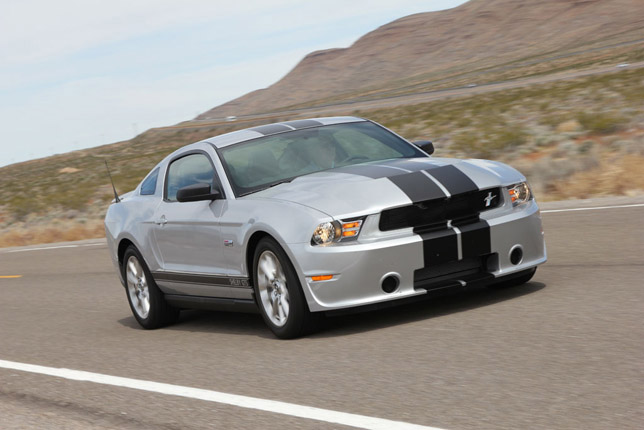 Source: Ford