Hennessey Performance Strikes Again. This Time the Lucky Vehicle is Ford Mustang! [VIDEO]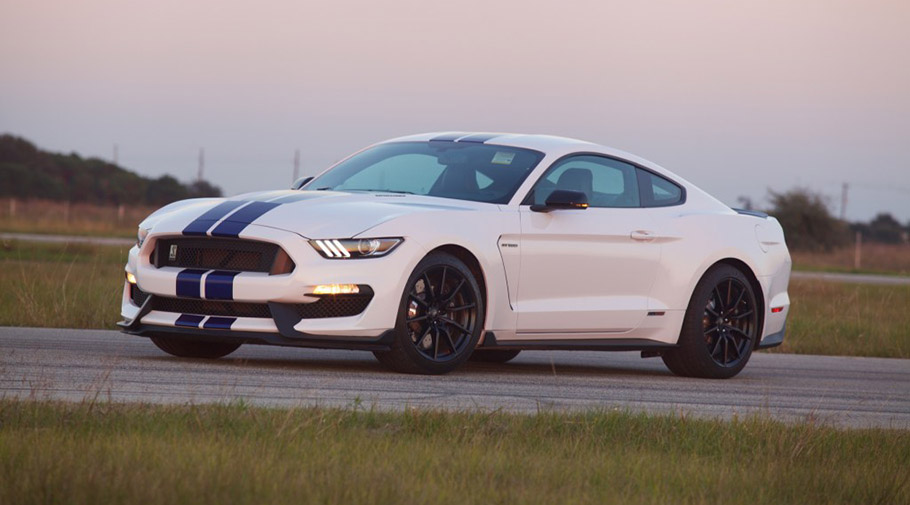 Mustang has finally revealed some information about the performance rates of the 2016 Ford Mustang Shelb GT350 and GT350R. As you might know, both vehicles are limited to only 50 units and both of them showcase some incredible performance stats.
However, many people were still not satisfied about what is written on piece of paper and they did want real performance show. And they got one. A pretty tough one. And luckily, there is a sweet video that reveals more about vehicles' nature and improvements. However, let's check out why these two bad boys are so popular, shall we?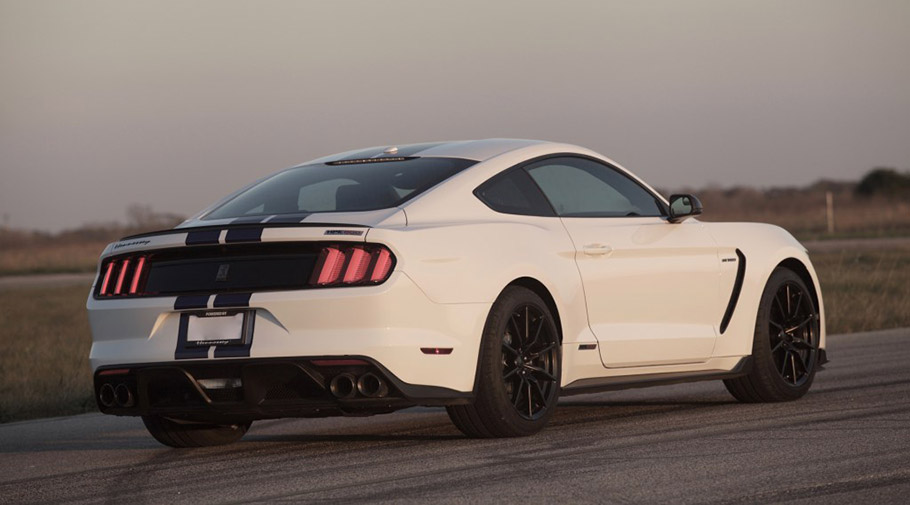 Honestly, there are not any significant exterior changes and tweaks that require special attention, nor there are any in the cabin, so we directly step into the most interesting part: the drivetrain system. Generally, there are a total 808hp (602kW) at 7,800rpm and 657lb-ft of torque at 4,600rpm of power output. Massive, isn't it? I am pretty sure that you do want to know the final results of the tests. Here they are: the vehicles accelerate from 0 to 100km/h (62mph) in mere 3.3 seconds and cover the distance of ¼ mile in mere 10.8 seconds.
SEE ALSO: Meet the VelociRaptor: Hennessey's vision over Ford SUVs
But let's talk more in details. Both vehicles share the same HPE800 Supercharged 5.2-liter V8 Voodoo engine system with numerous upgrades and changes. These include 2.9-liter supercharged system, 11.0:1 compression forged aluminum pistons, forged steel connecting rods and of course, numerous carbon fiber components.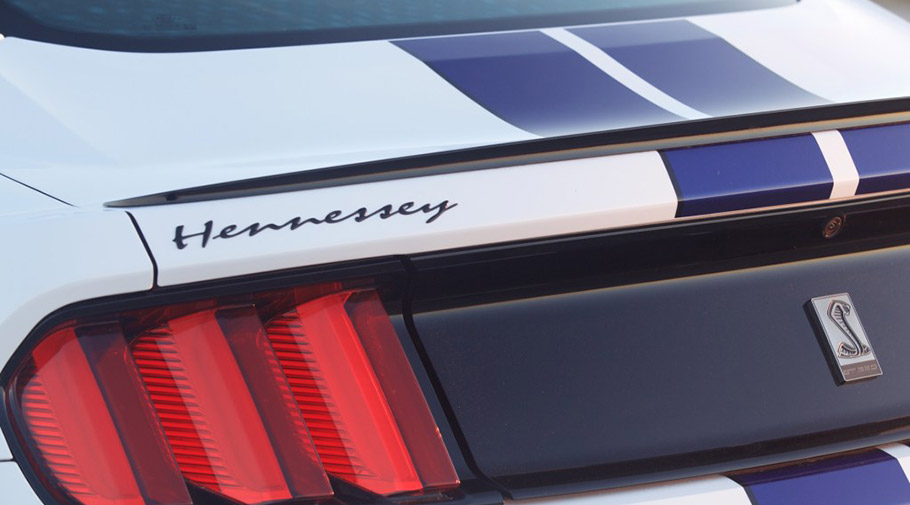 I told you that there aren't any notable visual additions. However, we should mention the Supercarged Exterior badging, Hennessey Exterior Badging, HPE800 Exterior badging, unique serial number dash and engine plaques and this well-known blue exterior finish.
I also mentioned a special video. Here it is. Enjoy!
Source: Hennessey Performance