Honda CR-Z MUGEN prototype sketch
Mugen Euro is developing a high-performance Honda CR-Z. The goal is to deliver "Type R-like" performance from the hybrid's powertrain. So, the customers will receive driving pleasure at decent price.
Honda CR-Z MUGEN is expected to have its official debut at the Goodwood Festival of Speed in July, this year.
CR-Z is powered by a 1.5 litre i-VTEC petrol engine and a small electric motor. Mugen variant will feature enhancements to both, while bespoke brakes and suspension will be fitted to improve the chassis dynamics.
CR-Z Mugen will also feature a lightweight components - a carbon fibre bonnet and MUGEN alloy wheels.
"We wanted to extend the performance of the CR-Z," commented Hiro Toyoda of MUGEN Euro.
"It is already a fun car to drive, with an excellent chassis, but we thought that with more power and enhanced torque delivery it could be even more exciting. However, as with all MUGEN projects, we have stayed true to the Honda design and philosophy, and the electric motor is still a vital ingredient to boost performance and economy.", he added.
However, Honda CR-Z MUGEN is being developed purely as a one-off prototype, with no plans for a series production.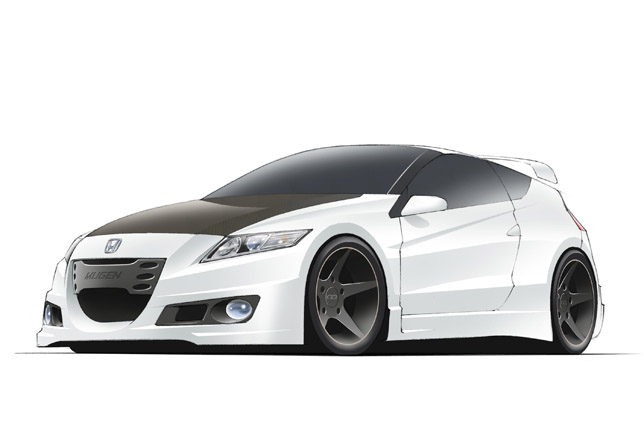 source: Honda