Honda CR-Z MUGEN - first official images
Honda and Mugen EU have revealed the first official images of the CR-Z Mugen. The project is to create the higher-performance hybrid coupe, which is suitable for both – race track and everyday driving.
However, the supercharged Honda CR-Z is expected to have staggering performance qualities. Not only in straight line, but in the corners, too. Early tests with a prototype car based on a standard CR-Z and a mid-tune engine have given 0 to 100 km/h times around that of the Civic Type R, which is just perfect considering the fuel consumption.
There will be a 15% increasing in power over this "Stage 1" engine. Furthermore, the hybrid coupe will lose over 50kg from the chassis and the overall performance is set to meet MUGEN's original targets.
"Early fuel consumption tests have also been encouraging," commented Colin Whittamore from MUGEN Euro.
"We've retained the three driving modes from the standard car and economy ranges from 50+mpg in 'eco' mode to mid-30 mpg when tapping into the supercharged power in a special 'MUGEN' mode.", he finished.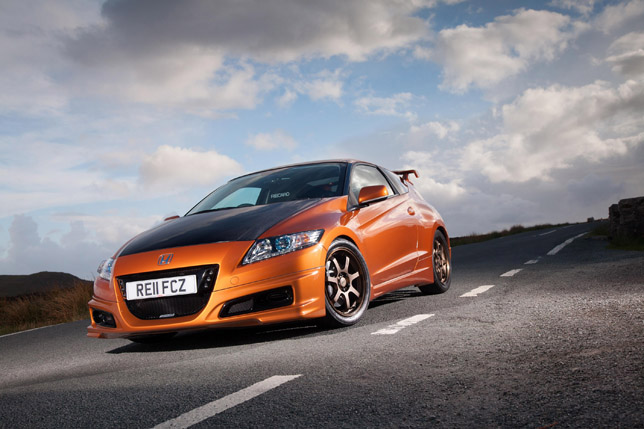 Source: Honda