2012 Hyundai i20
Hyundai has released pictures of the all-new i20, which will make its official debut at the 2012 Geneva Motor Show.
The new model comes with refreshed styling, enhanced equipment and the lowest CO2 emissions of any conventional powertrain car on sale today.
The engine range includes the new 1.1 litre, 3-cylinder 'U-II' diesel engine with 75PS (55 kW). If, you opt for Blue Drive, this engine will emit just 84 g/km of CO2.
The engine was developed at Hyundai's Diesel Centre of Excellence – part of the European R&D set-up in Rüsselsheim, Germany – and showcases Hyundai's expertise in clean diesel technology.
There is another power unit with sub-100 g/km emissions - 1.4-litre 'U-II' diesel with 90PS (66 kw). When combined with Blue Drive technologies, it emits 96 g/km of CO2.
Dimensions: width - 1710 mm, height - 1490 mm, increased length – 3995 (by 55 mm) and wheelbase - 2525 mm.
"The i20 has been very popular with European buyers since it came to market in 2009, thanks to its combination of efficiency, quality, practicality and value.  With an enhanced engine line-up that includes the lowest CO2 emissions for a conventional powertrain, and sharper styling influenced by fluidic sculpture, the All New i20 will appeal to a broader range of buyers, including younger consumers.  The assurance of our industry-best, comprehensive Five Year Triple Care package makes the All New i20 an even more attractive proposition.", said Allan Rushforth, Senior Vice President and Chief Operating Officer of Hyundai Motor Europe.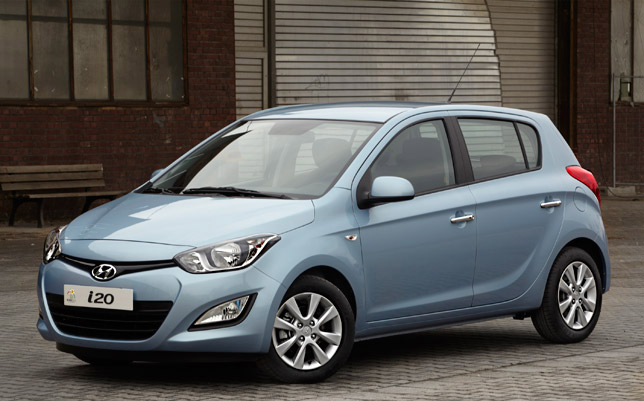 Source: Hyundai