2012 Hyundai i40 Tourer - Best Estate Car
We lived to see Hyundai to win an award in Business Car Manager's annual competition. Originally, the manufacturer has been creating affordable and reliable cars, but now their models are not cheap, at all. 2012 Hyundai i40 can be priced up to £25 895 as it starts from £18 395. Nearly 25 thousand pounds for Hyundai is a lot.
However, the i40 Tourer is named Best Estate Car as it outrun the competition by far. Among them you'll find Ford Mondeo Estate, Volvo V50 DRIVe and Skoda Octavia Estate.
"To take the Best Estate Car award is a huge honour for us and it bears testimony to just how well the i40 Tourer performs. The lowest BiK tax rates coupled with ultra-efficient engines, premium levels of equipment and space and practicality make the i40 Tourer the ideal business estate car.", commented Tony Whitehorn, President and CEO Hyundai Motor UK.
"We've brought together the very best and while they straddle a mix of classes and sectors, they're united by one attribute - they're all great additions to your business. Hyundai's continued growth in the UK has seen it launch several new top-quality cars for business users. The i40 Tourer is one such car that fully deserves this award as it provides a compelling alternative to the established rivals. If you also factor in low running costs and a 5 Year Triple Care warranty you get an estate car that's a cut above.", Ralph Morton, Editor of Business Car Manager added.
The Business Car Manager Best Estate Car Award is the third major honour that the i40 Tourer has won since its launch in September last year. It has already won the Best Estate Car title at the 2011 Scottish Car of the Year Awards along with the Golden Award at the 2011 EuroCarBody Conference.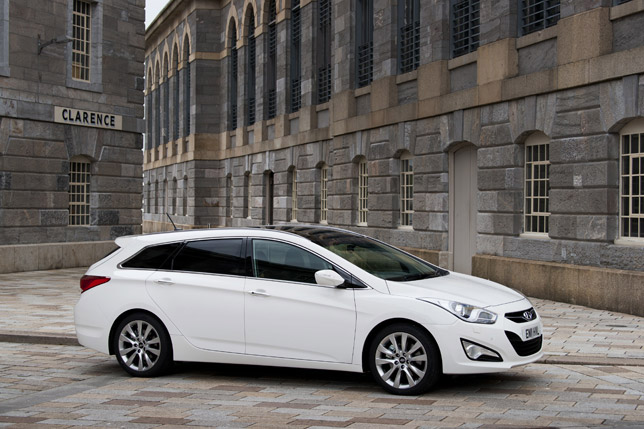 Source: Hyundai