2012 Lotus Exige S
2012 Lotus Exige S is exhibited at the 2011 Frankfurt Motor Show. The manufacturer has also introduced Exige R-GT.
Lotus Exige is probably the best handling car in the world and now comes with superbly powered 3.5 liter supercharged V6 from Evora S. The output is no less than 350PS (257 kW) at 7000RPM and 400Nm (295 lb-ft) of torque at 4500RPM. Evora S accelerates from 0 to 100 km/h in 4.6 seconds and has a top speed of 276 km/h (172 mph). The staggering figures are based on total weight of 1437kg. So, you can make the maths, when this engine is fitted to the ultra-low weight Exige S – 1080kg. This means a power-to-weight ratio of 3.08 kilos per horsepower.
There are two new interior package options available: Premium and Premium Sport. The Premium Pack provides added comfort and style where as the Premium Sport option focuses on creating an internal space optimised for ultimate driver involvement.
"Anyone who has ever driven an Exige will tell you that it's not for the faint-hearted. The new Exige S skips a few rungs on the ladder to give the driver the ultimate Lotus experience. Quite simply you can't get more Lotus than the Exige S.", said Lotus Chief Executive Officer Dany Bahar.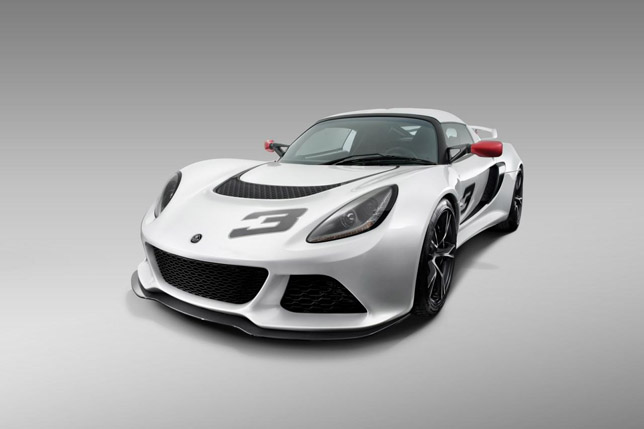 Source: Lotus