2012 LUXGEN Sedan: The Family Car of the Future
LUXGEN has already announced several vehicles featuring unique technologies. The LUXGEN7 MPV and LUXGEN7 SUV were only the start and the manufacturer is now setting its sights on the battleground of the medium-large sedan market.
The LUXGEN5 Sedan, equipped with the latest innovative hTC technology, can be considered a milestone in the history of international auto design. The styling and design of the next-generation sports sedan will embody everything that has been developed for future cars. A first look of LUXGEN5 Sedan will be available at the LUXGEN exhibit during the 2012 Taipei Auto Show.
The Luxgen5 Sedan has a superb 0.28 drag-coefficient, while successfully capturing the essence of a 2-door coupe. The perfect 2:1 ratio between the side panels and windows exemplifies the pursuit of "Surfacing Performance" in the styling.
The engine range includes a 1.8 litre turbocharged petrol and a 2.0 liter turbocharged petrol engine.
The new 1.8L VVT turbo is mated to an intelligent 5-speed automatic gearbox. A sophisticated hydraulic control system improves fuel consumption and power, which is 150PS (110 kW).
The all-new 2.0L VVT turbo engine has 170PS (125 kW). It is coupled to an intelligent 6-speed automatic transmission. 0 to 100 km/h in 8.5 seconds and a top speed of 210 km/h (131 mph). The 6-speed gearbox also comes with Slip Control, minimizing wear and tear on the transmission and reducing fuel consumption.
The LUXGEN THINK+ Touch system's five key functions include Multimedia, Phone, Safety, Information and hTC mode. Apart from using the touch screen itself, shortcut buttons are provided below the screen for convenience. The most innovative feature is to access the NAVI GPS navigation function using the hTC mode. The user can therefore check the map and set routes in the car or on the road. The hands-free Bluetooth system means users can also make calls using the car's convenient hands-free interface.
The luxurious saloon has Intelligent Aerospace Cockpit with High-tech LCD/LED Dashboard and Jet Fighter HUD, Intelligent EPB Braking, LUXGEN's Advanced Technology including Active Eagle View+ 360 surround imaging system, Europeanised Chassis Targets Safety and Comfort and the Best Crash Protection and Pedestrian Safety.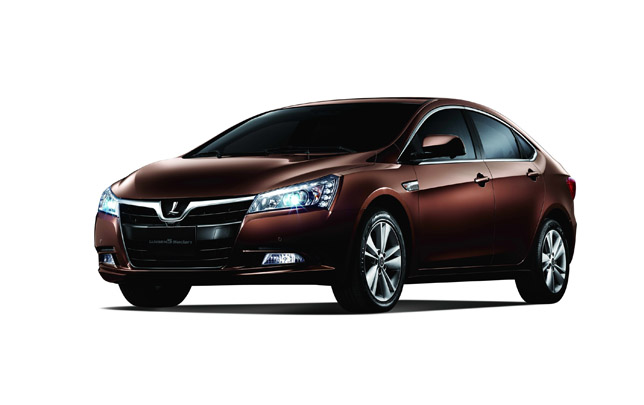 2012 Luxgen Sedan
Source: Luxgen