Luxgen Neora at the Auto Shanghai 2011
Luxgen has exhibited several vehicles at the Auto Shanghai 2011: LUXGEN7 SUV, LUXGEN7 CEO and LUXGEN7 MPV EV+. However, the "rear deal" is the intelligent electric concept – Neora.
"Neora perfectly represents LUXGEN's brand spirit of Think Ahead, and the new form of appearance will be the design cues for LUXGEN's upcoming models in the future. Its streamline flow, and the innovation of lightweight, as well as fuel economy, represent the novelty of LUXGEN's energy saving future technologies. " commented Mr. James Shyr, Executive Vice President of HAITEC from Yulon Group.
Luxgen Neora is a FWD intelligent electric vehicle with 245PS (180kW) electric motor, which receives power from the 48 kWh lithium-ion battery pack. The range is up to 400km, when it is fully charged and the performance is awesome – 0 to 100 km/h in 6.5 seconds and top speed of 250  km/h. The curb weight of Neora is 1 600kg. It also features PDLC electric glass sunroof, infotainment system with an LED screen, ergonomic seating and head-up display.
The exterior is staggering, mainly because of the headlights, which create the hi-tech visual effect and the minimum intake area decreasing the drag coefficient and achieving both aesthetics and energy-efficiency.
"Genius" is the beginning of all the initiatives of LUXGEN, and "Luxury" enjoyment is the means to fulfill all the needs. "Genius" means to Think Ahead before our customers, and to think for our customers; the intelligent technology of LUXGEN provides a brand new inspiration to everyone. "Luxury" means to Think Ahead on the numerous details, and to care on the humane demands with respect. And a better prospect that LUXGEN is committed to, is becoming a greater reality in the near future.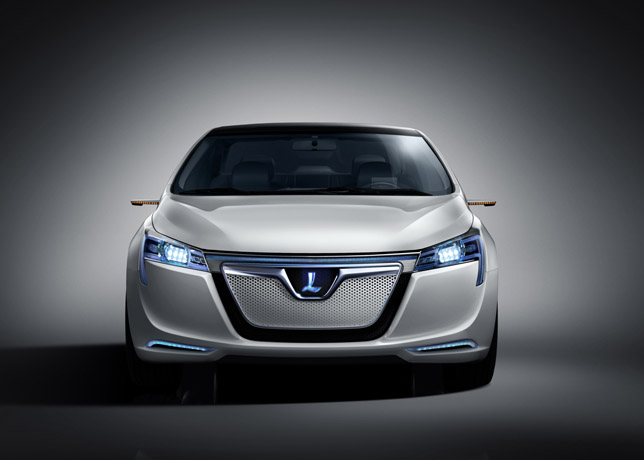 Source: Luxgen