2012 Toyota GT 86 at the 42nd Tokyo Motor Show
Finally, Toyota will officially reveal the new GT 86 sports car at the 42nd the Tokyo motor show on November 30. The compact 2+2 model, one of the most keenly awaited new cars of the coming year, will go on sale in the UK in June 2012.
The new GT 86 is an entirely driver-focused, which is designed to deliver maximum pleasure behind the steering wheel. The sports car has instant response to the smallest throttle and steering inputs and the kind of performance that appeals to those for whom driving is a passion, not a necessity.
The GT 86 measures 4 240 mm long, 1 285 mm high and 1775 mm wide,  with a wheelbase of 2 570mm, dimensions which make it the most compact four-seater sports car available today.
The car is built on a new platform featuring a highly aerodynamic bodyshell stretched tight over the car's mechanical elements. Both the powertrain and the driving position have been set as low and as far back as possible to achieve the best balance: the car has a near-perfect 53:47 front-to-rear weight distribution.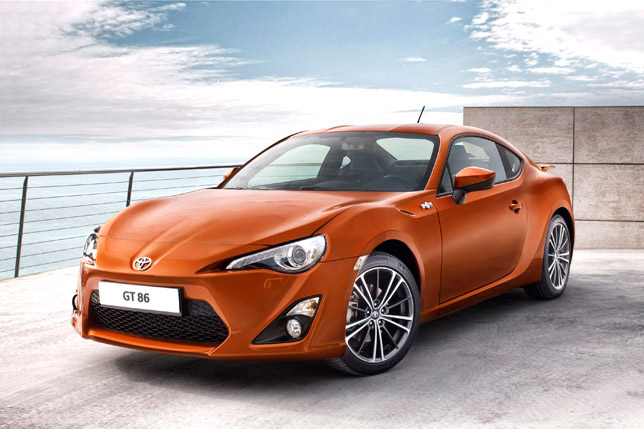 2012 Toyota GT 86 is powered by a 2.0 liter four-cylinder boxer engine with equal bore and stroke of 86.0mm. It generates 200PS (147 kW) at 7000RPM and 205 Nm (151 lb-ft) of torque at 6600RPM. The engine is mated to either a 6-speed manual or 6-speed automatic gearbox. The automatic transmission can be controlled using paddle shifts mounted on the steering wheel.
The power is put on the road through rear wheels via a LSD (limited slip differential) to give the best possible grip in all driving conditions. The ABS and switchable vehicle stability control systems have been tuned specifically to deliver dynamic stability at the limit of the car's performance envelope with minimal electronic intervention to help preserve the purity of the driving experience.
The suspension features MacPherson struts at the front and double wishbones at the rear. The car rides on 17" wheels and is fitted with ventilated disc brakes fore and aft.
With its staggering look, rear-wheel-drive and the nice naturally aspirated petrol engine, the new GT 86 will turn in one of the best sport coupes on the market.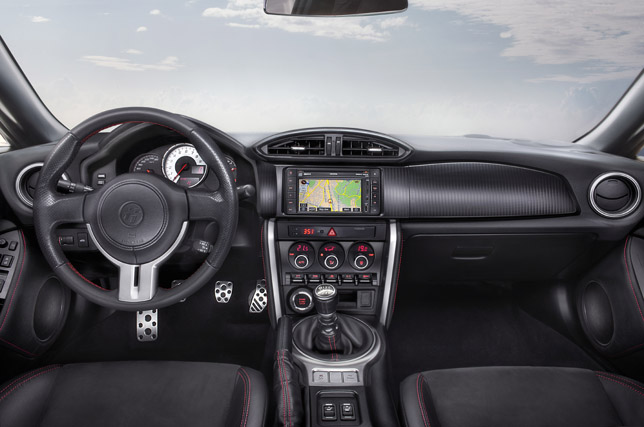 Source: Toyota