2013 Alfa Romeo 4C - Video Test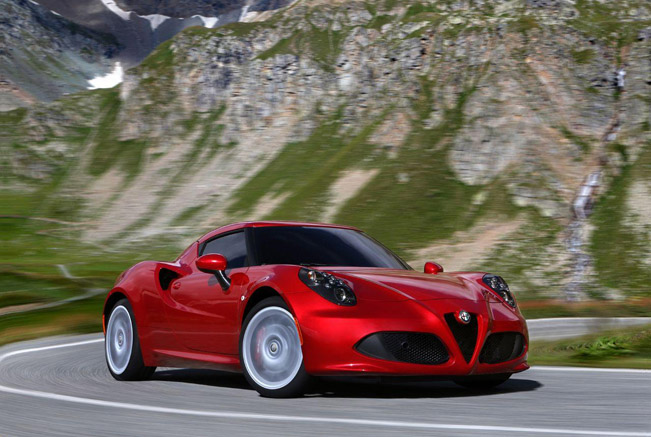 Drive has published a video on Youtube showing Chris Harris testing the new 2013 Alfa Romeo 4C. The small performance car is described as something between a Lotus Elise and a Porsche Cayman.
Chris Harris was really impressed with the latest Italian rear-wheel drive two-door coupe, which offers superb performance and unique style.
2013 Alfa Romeo 4C is powered by a 1.8 liter turbocharged petrol with 240HP (177 kW) and 350Nm (258 lb-ft) of torque. The engine is connected to a dual-clutch transmission. 0-100 km/h in 4.5 seconds and a top speed of 258 km/h (160 mph). It will average 6.8 liters / 100 km (41.5 mpg UK) with CO2 emissions of 157 g/km. All these figures are thanks to the super-low weight of 4C – just 895kg (1973 lb).
The first deliveries are expected this month and the production will be limited to 3,500 units per year.
Source: /Drive via Youtube