2013 Chevrolet Camaro ZL1 Convertible - US Price $60 445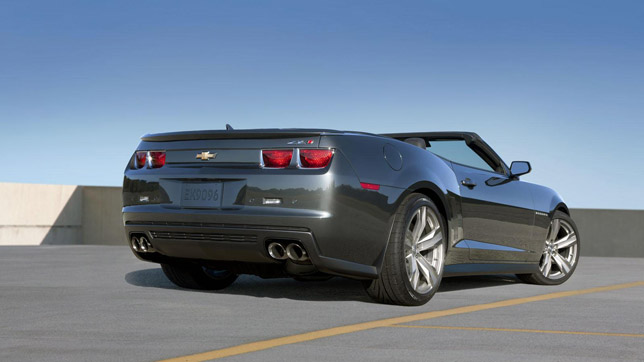 The new 2013 Chevrolet Camaro ZL1 Convertible will be offered in the USA with a competitive starting price of just $60 445 including the $900 destination charge. This number is sensational, because you will get a super-powered sports drop-top vehicle at very good value.
ZL1 Convertible is powered by a supercharged 6.2-liter V8 engine with 588 HP (432 kW) and 754 Nm (556 lb-ft) of torque. This is an improvement of just 11 HP and 9 Nm over ZL1 Coupe. 0-60 mph in 4 seconds and a top speed of 296 km/h (184 mph).
The suspension of the ZL1 convertible uses the third-generation of Magnetic Ride. New, twin-wire/dual-coil dampers at all four corners enable faster response, with damping levels now adjusted up to 1 000 times per second – about one adjustment per inch of vehicle travel at 60 mph – making the system exceptionally responsive to changing driving and road conditions.
GM also reported that the 2013 Camaro 1LE is priced from just $37 035 including $900 destination charge.
Source: Chevrolet