2013 Chevrolet TrailBlazer [teaser]
Chevrolet has revealed the first teaser image of the 2013 TrailBlazer. The SUV will have its debut at the Dubai International Motor Show.
The first TrailBlazer was produced back in 1999 as an upscale trim line of the Blazer. In 2002, it was upgraded to a new platform - GMT360 for 5 passenger models, GMT370 for 7 passenger, and GMT305 for the Envoy XUV.
The new TrailBlazer is based on Chevrolet Colorado Concept, which was introduced in March this year.
Colorado Concept boasts big grille, polished aluminum accents and LED headlights. There are also an extended-cab, a body-color tonneau cover and 20" alloy wheels with Cooper Zeon off-road tires.
The interior comes with a motorcycle-inspired instrument cluster, leather seats, dark wood trim, and chrome accents. There are also a dual-zone climate control system and a multimedia system with a 7" touchscreen display.
2013 Chevrolet TrailBlazer will hit the market in the beginning of the next year. "]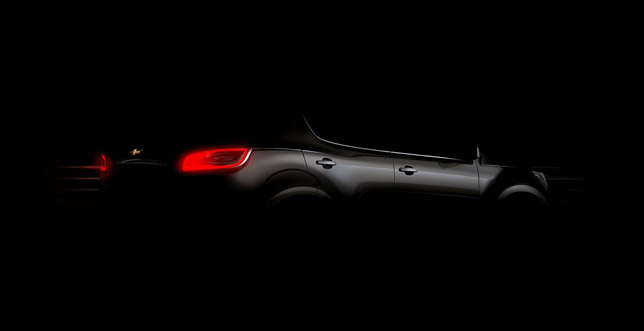 Source: GM