2013 Fiat 500 Abarth US
Fiat will hit the US market with 500 Abarth in the second half of 2012. The 2013 500 Abarth US will boast the same extras like the European version.
The small city car will be powered by a 1.4 liter turbocharged petrol engine with a hefty 135PS (99 kW) and 180Nm (130 lb-ft) of torque. 0 to 100 km/h takes 7.9 seconds and the top speed is 205 km/h (127 mph). The small engine emits just 155 g/km of CO2.
Abarth SS will be also available with 160PS (125 kW) and 206Nm (152 lb-ft) of torque. 0 to 100 km/h in 7.4 seconds and top speed of 211 km/h (131 mph).
However, the manufacturer didn't announce any official price and configuration lists, but 500 Abarth US is expected to be priced at $19 000.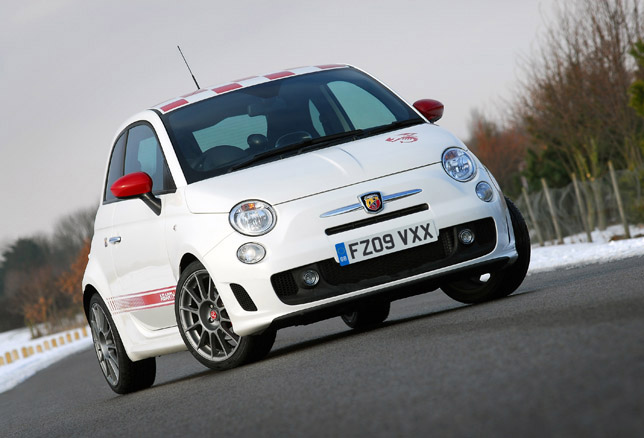 Source: Fiat USA via Twitter