2014 Fiat 500 Abarth and 500c Abarth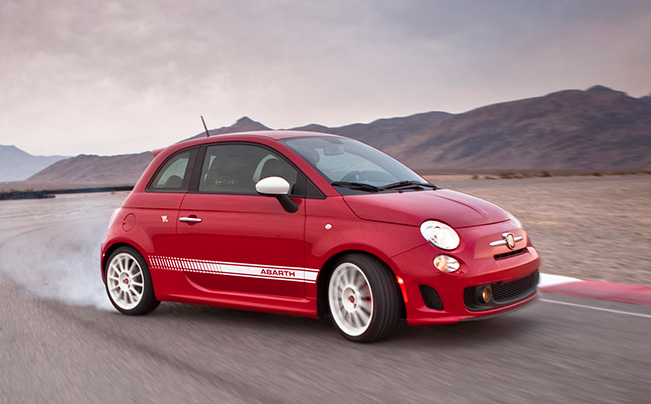 Fiat has presented the 500 Abarth and 500c Abarth. Both models are available at the Abarth Track Experience dates in the fall. The owners will now have more opportunities to develop their driving skills in the one-day Abarth Track Experience.
Drivers will pilot cars from a fleet of Abarths provided and put their skills to the test through four driving modules: autocross, head-to-head challenge, driving dynamics and performance drive. Drivers will end their day by riding shotgun as professional drivers push the track-tuned Abarth vehicles to the limit.
"As the Abarth Track Experience becomes more popular, we're expanding the schedule to ensure more customers have the opportunity to develop their driving skills in a safe track environment," commented Jason Stoicevich, Head of FIAT Brand North America.
"Now, with the addition of the specially tuned automatic transmission as an option for the 2015 Fiat 500 Abarth and Abarth Cabrio, we expect even more customers will want to join in the fun.", he added.
2015 Fiat 500 Abarth is powered by a 1.4 liter MultiAir Turbo engine – 157HP (115 kW) and 249Nm (183 lb-ft) of torque. The exclusive, Abarth-calibrated Sport mode allows for an even more engaged driving experience with special features such as fuel-cut upshifts, rev-matching downshifts, brake-assist downshifts, corner gear hold and fast-off gear hold, as well as a more aggressive pedal map.
There is also an Abarth-tuned suspension and brake systems, race-inspired design, and technology features not traditionally included on a small car, the 2015 Fiat 500 Abarth and Abarth Cabrio unleash legendary Italian performance heritage to American streets.
Source: Fiat