2013 Geneva Motor Show: Jaguar F-Type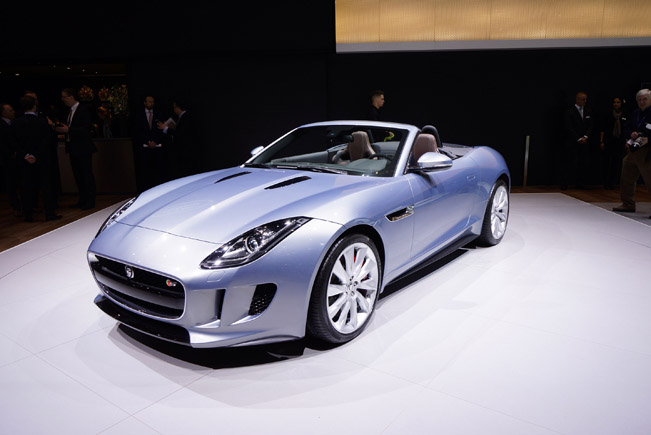 Jaguar has presented the all-new F-type at the 2013 Geneva Motor Show. The soft-top performance car boasts unique styling and powerful engines.
It is already available to order in the US with price starting from $69,000 excluding 875 destination and charging fee. The manufacturer also offers an online configurator for those that want to start building their own F-Type. The engine range includes F-Type, F-Type S and F-Type V8 S. The first is a V6 3.0-liter engine with 340 HP (250 kW) and the seconds the same engine, but tuned to 380HP (279 kW). The V8S has 495HP (364 kW) and 625Nm (461 lb-ft). 0-100 km/h in 4.2 seconds and a top speed of 300km/h (186 mph).
The F-Type S sprints to 100 km/h in 4.9 seconds and has a top speed of 275 km/h (171 mph). The less powerful engine does 0-100 km/h in 5.1 seconds and tops 260 km/h (161 mph).
Source: Jaguar