2013 Honda Accord Coupe Performance Package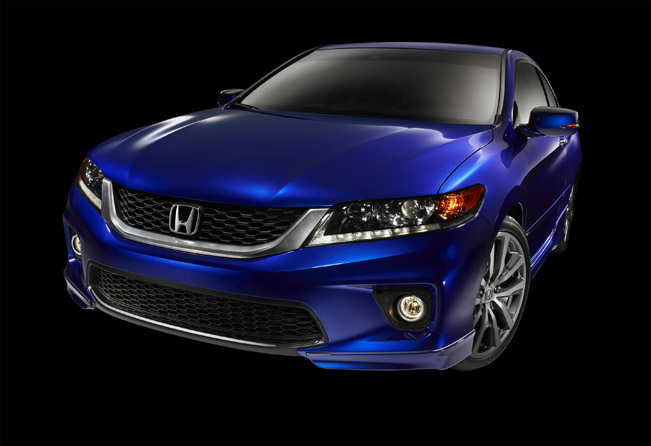 Honda has introduced a limited edition Accord Coupe V6 Performance package. The car was presented at the 2012 SEMA Show in Las Vegas and recently performance tested by Honda's North American racing company – HPF.
The Performance packaged includes a set of 19" alloy wheels, a decklid spoiler, sport suspension (lowers height by 15mm and enhances handling), front/side and rear spoilers, red interior illumination, special floor mats and HFP badegs for each side and the trunk.
The HFP package, like all Honda Genuine Accessories, carries a 3-year/36,000-mile limited warranty when installed at the time of new vehicle purchase, and is engineered to be fully compatible with the vehicle.
The Performance package is priced at $4,620 (not including installation)
"The new Accord Coupe V6 is already a natural on twisty roads, but the HFP package really takes it to a new level. With a lowered ride height, sport suspension and more performance-oriented tires, the HFP kit definitely provides more controlled body motions and enhanced stability.", commented Lee Niffenegger, program senior engineer at Honda Performance Development.
Source: Honda