2013 Jaguar F-TYPE - UK Price £58,520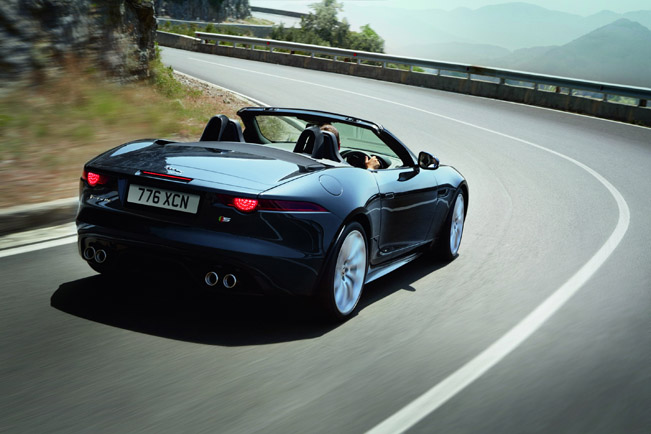 Jaguar has announced the pricing of the all-new F-Type sports car for the UK. The 2013 F-Type is priced from £58,520 for the V6 model, while the V8S is priced from £79,985.
The first Jaguar F-TYPE will be delivered this Thursday, April 18th, 2013 at a ceremonial handover event. The Ricoh Arena, a landmark in Jaguar's historic home town of Coventry, will host the event which will see fifty-nine Jaguar dealers from all over the UK collect the keys to their F-TYPE demonstrators before setting off in spectacular convoy along the A444.
"Ever since Jaguar unveiled the F-TYPE at the Paris Motor Show last September, enthusiasts all over the UK have been anticipating their first encounter with this exciting new sports car. From today onwards they'll have the opportunity to experience the extraordinary F-TYPE for themselves. Jaguar is synonymous with Coventry," he continued, "so it is fitting that we conduct the ceremonial handover to the dealer network in the grounds of one of this great City's landmarks.", commented Jeremy Hicks, Managing Director of Jaguar UK.
Source: Jaguar