Desire: Short Film Featuring Damian Lewis And Jaguar F-Type [VIDEO]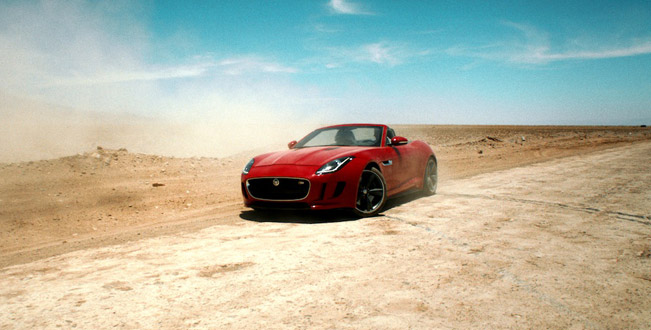 Today was the world premiere of Desire – the anticipated short film by Jaguar, at Sundance London. The film was created in collaboration with Ridley Scott Associates (RSA) and in it stars Damian Lewis, Jordi Mollà and Shannyn Sossamon.
The director of "Desire", Adam Smith, described the creative project as a true adventure and challenge, where a story of betrayal, retribution, passion and greed is told. The film was shot at Chile's Atacama desert, which is one of the most beautiful and marvelous places on the planet.
In addition, the award-winning singer-songwriter Lana Del Rey made the title song to the film, called "Burning Desire", which was officially revealed on Valentine's Day this year. More importantly, another highlight is the Jaguar F-Type itself, which is equipped with brand's highly acclaimed 5.0-litre V8 engine.
The latter delivers 495 hp (364 kW) and 625Nm (463 lb-ft) of torque. These numbers result in an effortless acceleration time of 4.3 seconds for the sprit of 0 to 100 km/h on the way to a top speed of 300 km/h (186 mph). As a matter of fact, the F-TYPE is not designed to be like an ordinary sports car. It's a Jaguar sports car – ultra-precise, powerful, sensual and, most of all, it feels alive.
You can view the short film below:
Video Source: YouTube
Source: Jaguar