2013 MINI Cooper JCW GP - US Price $35,950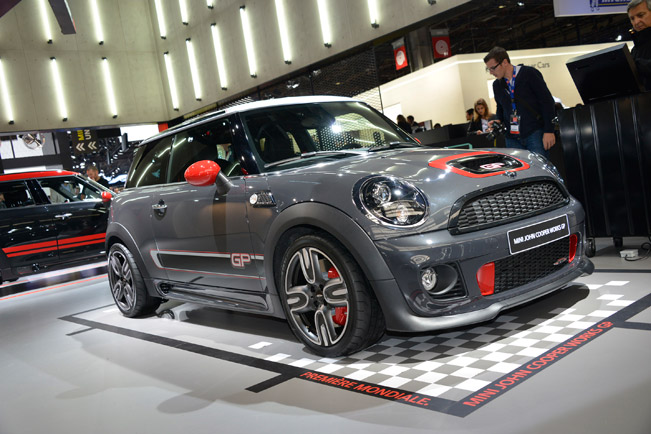 MINI US has announced the price of the special edition JCW GP. The hot hatchback, which is able to lap the Nurburgring in just 8 minutes and 23 seconds is priced from $35,950.
The new 2012 MINI John Cooper Works GP is powered by a BMW-sourced 1.6-liter turbocharged petrol engine with 215HP (160 kW) and 280Nm (207 lb-ft) of torque. This is good for 6.3 seconds from 0 to 100 km/h and a top speed of 250 km/h (155 mph) – electronically limited. In other words, the MINI JCW GP is insanely fast.
The GP variant is a little more than $5000 more expensive than the regular JCW, but it comes with a nice fully-adjustable suspension and a significant weight reduction of 55 kg (121 lb). If you think that is not very much, check the curb weight of the car – 1235 kg (2722 lb). It is always hard to reduce the weight of a small car, because it doesn't have too many components, which can be removed or lightened.
The GP model also comes with a big brake system including huge 335 mm front brake discs, so the smallest wheels, which can be fitted, are 18". Commenting wheels, we have to say that this car comes with special performance tires for maximum traction on the race track.
Other highlight is the GP Racing mode for ESP allowing perfect handling and tire slip, when it is needed in order to be as fast as you want.
The 2012 MINI John Cooper Works GP is not just a good car, it is a perfect toy for track days and everyday driving.
Source: MINI