2013 Nissan GT-R Nismo GT3 Series for Sale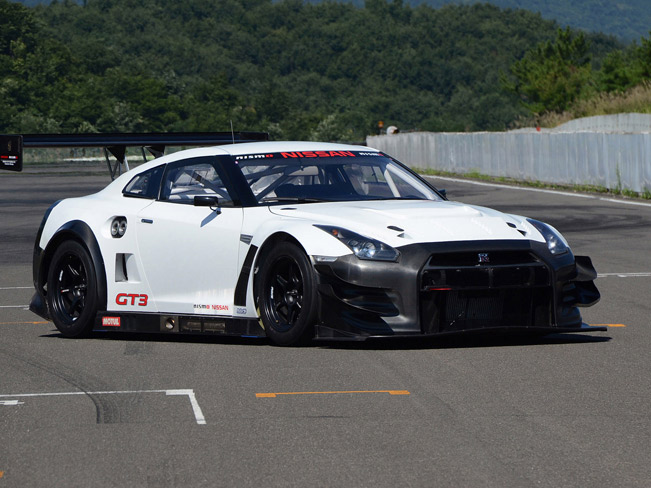 If you saw  today's news about the Nissan Nismo GT-R and thought: "Yes, but does it conform to FIA GT3 regulations?" Well, sorry but it doesn't. Funny you should ask, however, because here's one that does exactly that. It's the 2013 Nissan GT-R Nismo GT3. The best thing is, you can now own it. That is if you have $397,204 laying around. And that's without tax.
Relying on data gathered from the 2012 model, Nissan's engineers have managed to squeeze every drop of performance from this GT-R without really breaking any rules. The timing of the camshaft has been improved, the moving components of the engine have been made even more durable and the aerodynamics have been tweaked: canards were added to the front and the front fender louvers were enlarged. The positioning of the rear wing was optimized. The bottom line is – 3.8 V6 engine with over 543 hp and 637 Nm of torque. Yes, it's not as much as the road going Nismo GT-R, but this one weights just 1,300 kilograms (despite having a metal, 5,5-inch 4-plate clutch disk). And the tyres? 330/710-18 on all four wheels.
Nissan will only make you one once you've ordered it. If the orders exceed their capacity you might end up empty-handed. Time to check your bank account?
Source: Nissan