2013 Peugeot 208 GTi Limited Edition - £20,495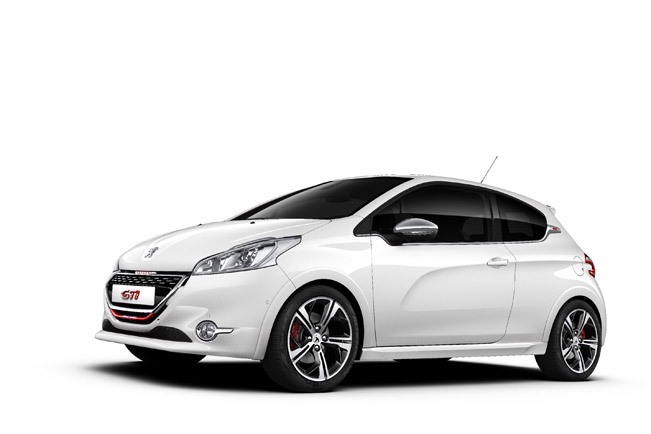 Peugeot has announced a limited edition of the new 208 GTi. Only 29 (one for each year since the UK launch of the original 205 GTi in 1984) this model will come with an enhanced specification. Worldwide, just 54 will be sold.
The price is £20,495, which is a bit high, but the car totally worth it.
Each car will be individually numbered, visually exclusive and specified to a high standard with Satellite Navigation and, for the first time on a Peugeot − Digital Radio (DAB).  All cars will also feature a Union Jack flag on the lower grille, signifying the importance of the GTi badge to the UK.
This range topping GTi model will be numbered from 01 to 29, and will come with exclusive satin pearlescent white paint and 17" Carbon Onyx Black Alloys.
Production of this GTi is scheduled for April 2013 and these cars will be available for hand-over to customers ahead of the 208 GTi official launch date in late May.
British buyers will be delighted with this modern take of a true Peugeot GTi classic.
Source: Peugeot