2013 Renault Kangoo Van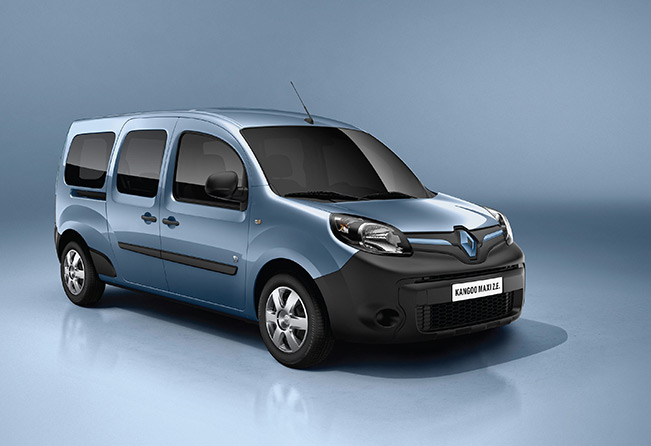 Renault has announced the new facelifted version of Kangoo Van. The 2013 model is offered with two wheelbase lengths, three versions of the popular 1.5-litre dCi diesel engine (75HP, 90HP and 110HP) and a choice of two- or five-seat versions of the Kangoo Maxi. The five seat "Crew" version features a rear seat that can be tipped forward to accommodate particularly long loads.
The 2013 Kango boasts superb fuel-efficiency. The dCi 75 Stop&Start and dCi 90 Stop&Start engines boast NEDC combined-cycle fuel consumption of just 4.3 litres/100km or 65.7mpg (equivalent to 112g/km of CO2).
To help drivers reduce their fuel consumption further still, the latest-generation engines available for Kangoo come with a gear shift indicator as standard equipment, as well as an ECO mode that can achieve fuel savings of up to 10% by acting on engine torque, the gear shift indications and accelerator pedal mapping.
New Kangoo Van benefits from a connected multimedia system thanks to the introduction of R-Link (optional, or standard equipment for 'Sport' versions). This system incorporates the in-dash TomTom® LIVE navigation previously available for Phase 1 Kangoo, plus numerous new functions, such as advance warning of hazardous zones and the ability to download applications like the reading out of e-mails. The range of radios has evolved, too, with a choice of three solutions. All radios come with USB and Bluetooth connectivity, while the next level up is equipped with a CD player. The premium radio integrates with the Renault R-Link system.
Also available is new-generation ESC combined with Hill Start Assist, plus Grip for improved traction in difficult conditions. It goes without saying that New Kangoo Van continues to be available with the many innovations that have forged its reputation, including the sliding rear roof flap.
Source: Renault