2013 Skoda Octavia Combi - A Good Family Touring Car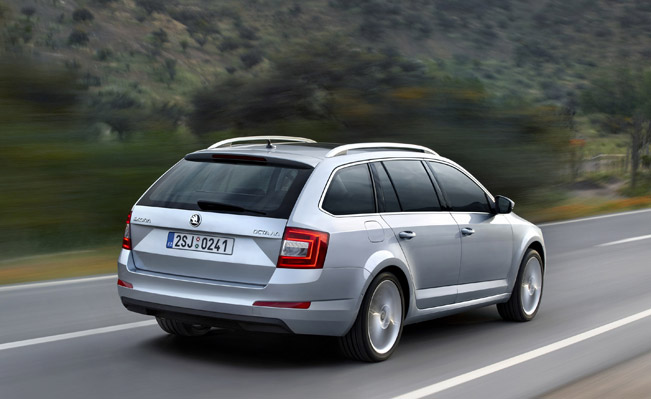 Skoda has announced the new 2013 Octavia Combi, which will be showcased in Geneva, next month. AWD version will be also shown at the famous Motor Show. Earlier this year, Skoda has revealed the Saloon version of the practical family car.
The new Skoda Octavia Combi has grown significantly, boasting dynamic and elegant design. Skoda chief designer - Jozef Kaba, and his team have redesigned the car from head to toe. Never before has a Skoda Octavia Combi been so dynamic and yet timelessly elegant, distinctive, sophisticated and confident on the road as the third generation of this bestseller. An outstanding amount of space, fuel efficiency, innovative safety and comfort systems as well as many 'Simply Clever' ideas make up the Skoda genes that distinguish the new Octavia.
Compared to the previous Octavia Combi, the new one is 45 mm wider, 90 mm longer and with 110 mm longer wheelbase delivering excellent comfort. There is an extra 73mm of rear legroom and 610 liters of cargo space with the rear seats up. With folded seats, the Octavia Combi boasts 1740 liters of cargo space.
The newly developed engines of the third-generation Skoda Octavia Combi are up to 17 % more economical than the previous generation. The engines currently on offer comprise four petrol and four diesel engines, the fuel efficient GreenLine reaches a consumption of only 3.4 l/100km and CO2 emissions of only 89 g/km.
Also to be seen first at Geneva 2013: the Skoda Octavia Combi 4x4 with a newly developed all-wheel drive and 5th-generation Haldex clutch.
Source: Skoda