2013 Venom GT Spyder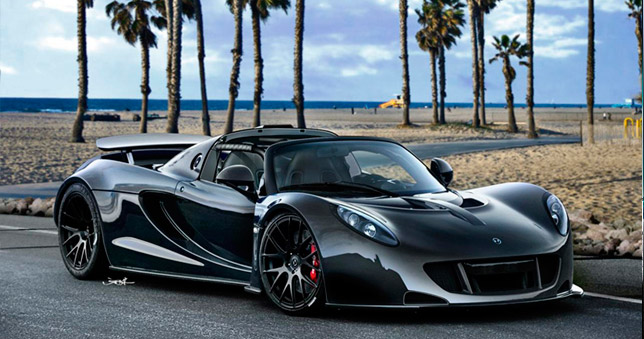 We have very special news from Hennessey Performance (HPE)! HPE have decided to offer in 2013 its ultra lightweight supercar with a removable roof. The vehicle named Venom GT Spyder has the astonishing 1200 horsepower and weights 1200 kilo. This means that you will definitely enjoy the summer breeze when you drive this mid-engine "monster" without the top. HPE's goal was to offer their customers greater driving sensation.
For the year of 2013 HPE will build only five Venom GTs and unfortunately two of them have already been ordered. Furthermore deliveries will be made in the summer of 2012. Of course HPE cares about their client's individual taste and offers them the choice to purchase the Venom GT - with a fixed hardtop roof, or the new modified Venom GT Spyder - with the new removable top. And if you are willing to buy this exceptional car, you'll have to prepare at least $950000, which is the base price for the Venom GT. However, if you like better The Venom GT Spyder, then you'll have to pay $1.1 million.
This open-air American supercar is built in Texas and provides the best power to weight ratio available on the market. Venom GT Spyder is powered by twin-turbo 6.2 liter V8 with 1217PS (895 kW) and 1564Nm (1155 lb-ft). Moreover the engine is mated to a 6-speed Ricardo manual gearbox. As already mentioned the car weighs just 1220kg (2585 lbs) and accelerates the speed from 0 to 100 km/h just in 2.5 seconds. And to go further into details its maximum speed is 443 km/h (275 mph). Without a doubt, Venom GT Spyder will offer the lucky five a driving experience like nothing else on the Planet!
Source: Hennessey Performance