2013 Volkswagen Polo R WRC Street - 220HP and 348Nm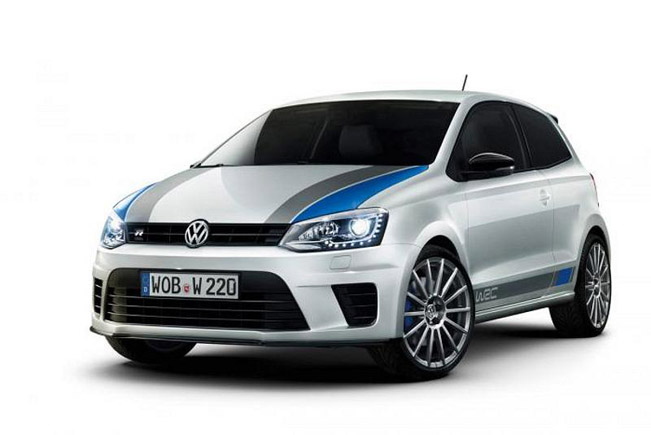 This is the fastest Polo ever made and it has remained almost the same as the concept. The car is based on the fifth-generation of the model and comes with a Golf GTI's 4-cylinder, 2.0-liter turbo gasoline engine that produces 220HP (162 kW) and 348 Nm (258 lb-ft) of torque.
Power is sent to front wheels via a short-shift 6-speed manual transmission that enables the hottest Polo to perform the 0-100 km/h sprint in 6.4 seconds and reach a top speed of 243 km/h (151 mph). Volkswagen says that it can return 31.6 mpg US - 7.4 liters / 100 km with CO2 emissions of 174 g/km.
The curb weight is 1,324 kg (2,919 lbs) with the driver (68 kg), luggage (7 kg) and 90 percent full fuel tank included. The car rolls on 18" alloy wheels with 215/35 R18 tires and has 16-inch disc brakes. Inside it gets WRC-badged seat covers, Alcantara-wrapped steering wheel, racing-style pedals and a black roof liner.
The exterior boasts rally-inspired lower front spoiler with big air inlets, a rear diffuser and a spoiler on the rear edge of the roof. It borrows the same blue/grey livery as its WRC sibling and comes with several "R" and "WRC" badges.
The price is €33,900 and only 2,500 units will be produced.