2014 Avorza Dodge Ram 3500 Black and Red [video]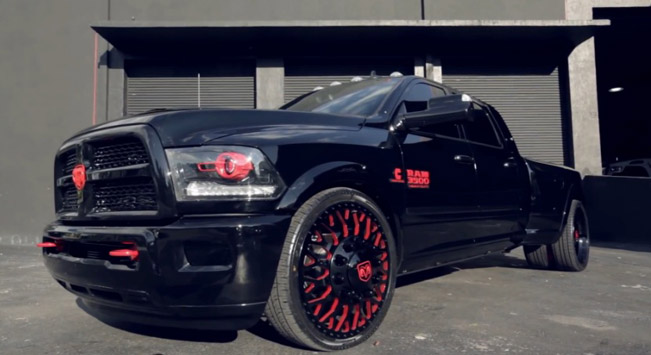 Here is a video with some highlights of 2014 Avorza Dodge Ram 3500 Black & Red Edition prepared by Alex Vega The Auto Firm. The vehicle comes with styling modifications only.
The stylish pick-up truck is finished in finished in black metallic paint and comes with a lot red accents – headlights, emblems, side signs and two-tone wheels fitted with low-profile Pirelli tires. The tuned Ram 3500 also comes with fully-adjustable air suspension.
The power is coming from a 6.7 liter inline-six Cummins diesel – 350HP (260 kW) and 880Nm (650 lb-ft) of torque. The engine is connected to a 6-speed automatic gearbox.
Source: ALEX VEGA via Youtube