2014 BMW 3-Series F30 328d Sedan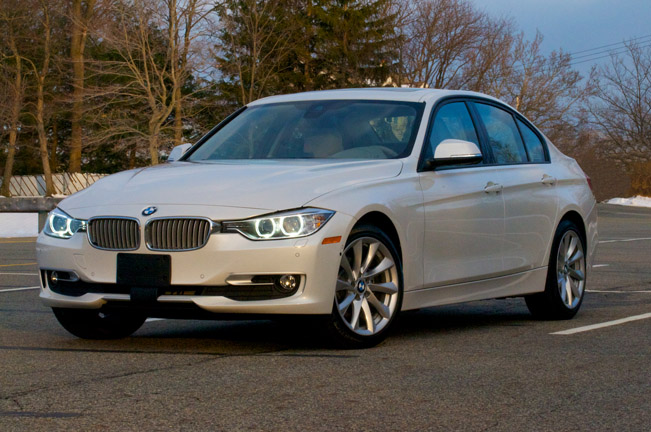 BMW has presented the new 2014 3-Series F30 328d Sedan at the New York International Auto Show.
The premium saloon is powered by a 2.0 liter TwinPower diesel 4-cylinder engine with 180HP (132 kW) and 378Nm (280 lb-ft) of torque at just 1,750RPM. The engine is mated to an ZF 8-speed automatic gearbox. 0-100 km/h in 7.0 seconds.
The fuel economy is superb – 45 mpg on the highway/ 32 mpg in city and 37 mpg on combined cycle.
The 328d is also available with world's most intelligent AWD system – the xDrive. The sedans will be joined by the 328d xDrive Sports Wagon.
All Three variants will arrive in US showroom as 2014 models in fall of 2013.
BMW Advanced diesel models have already shown to US enthusiasts that diesel power can be perfectly suited to The Ultimate Driving MachineTM.
BMW Advanced Diesel technology includes Selective Catalyst Reduction to make the new 328d models true clean diesels.
Stay tuned for further details and price list!
Source: BMW