2014 BMW 3-Series F30 328d - US Price $38,600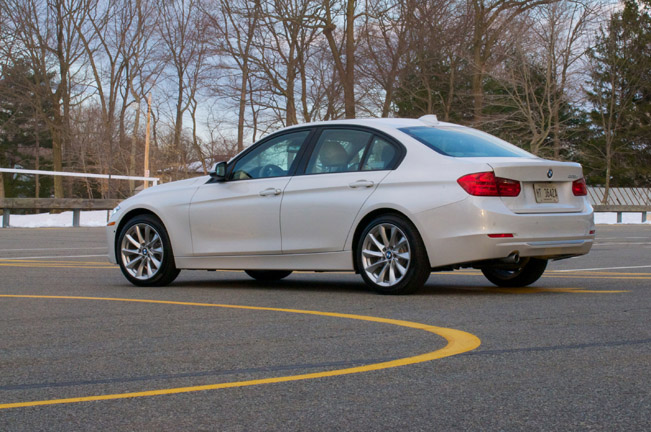 BMW US has announced the pricing of the super-efficient 2014 3-Series F30 328d Sedan. The RWD model starts from just $38,600, while the xDrive version is $40,600.
The F30 328d is powered by a 2.0 liter TwinPower diesel 4-cylinder engine with 180HP (132 kW) and 378Nm (280 lb-ft) of torque at just 1,750RPM. The engine is mated to an ZF 8-speed automatic gearbox. 0-100 km/h in 7.0 seconds. It is able to return 45 mpg on the highway/ 32 mpg in city and 37 mpg on combined cycle (5.2 liters / 100 km; 7.3 liters / 100 km; 6.3 liters / 100 km).
BMW Advanced diesel models have already shown to US enthusiasts that diesel power can be perfectly suited to The Ultimate Driving Machine. The technology includes Selective Catalyst Reduction to make the new 328d models true clean diesels.
Source: BMW