2014 BMW F10 M5 Facelift [leak]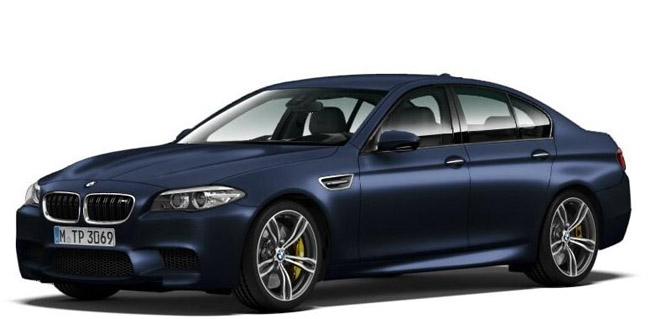 Here are some leak images of the Facelift version of BMW F10 M5.
The exterior boasts a new front grill with larger vertical ribs like those on the BMW M6. The headlights will be slightly different, too. There doesn't appear to be any other updates to the exterior.
The interior upgrades are also minimal – a new slimmer steering wheel and a new touch-sensitive iDrive controller.
The engine is the same twin-turbocharged 4.4 liter V8 with 560HP (412 kW) and 680Nm (502 lb-ft) of torque. However, in order to get the BMW M5's power closer to this in the new E 63 AMG S, the customers can opt for Competition package, which will boost the engine to 575HP (423 kW).
The suspension will be revised as well as the ///M Dynamic Mode and exclusive 20" alloy wheels.
The 2014 BMW F10 M5 is expected to hit the market in the end of this year with pricing starting from €103,300.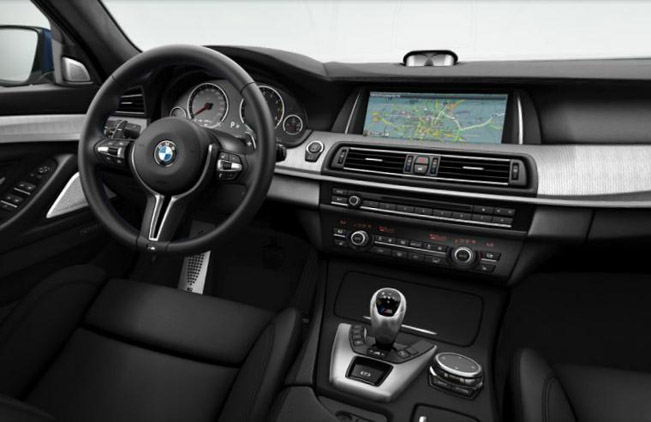 Source: Bimmertoday