2014 Callaway Chevrolet Corvette - 620HP and 810Nm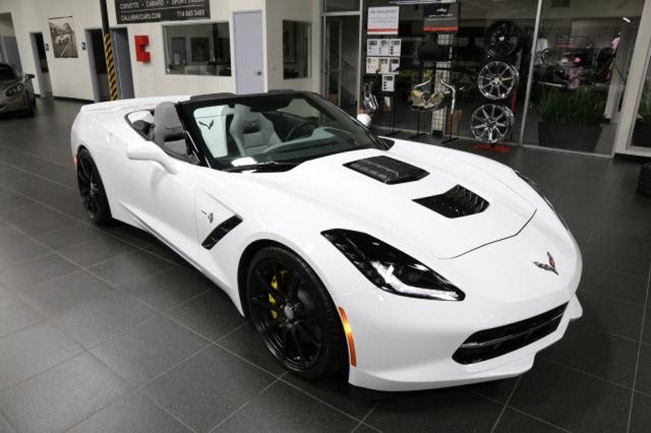 2014 Callaway Chevrolet Corvette will be on display this Thursday through Saturday at the National Corvette Museum in Bowling Green, Kentucky, US. Callaway's third generation Corvette supercharger system has a completely new design. The engineers developed a new supercharger housing and associated intake manifold for improved airflow and increased charge air cooling capability.
The supercharger is a 2.3 liter Eaton TVS with high thermal efficiency, OEM-certified quality, and service-proven reliability. A new triple-element intercooler configuration provides significantly lower inlet charge air temperatures than possible with single and dual element designs.
The new Callaway Corvette exhaust system utilizes a single acoustic muffler to attenuate harsh frequencies and accentuate low frequency tones, while allowing spent gases to exit the exhaust system with minimized restriction. Callaway's signature Double-D exhaust tips are wider than previous Double-D tips to complement the new Corvette's center exhaust bezel.
Last, but not least are the carbon fiber manifold base covers, exterior emblems and interior badging further distinguish the 2014 Callaway Corvette.
The LT1 powertrain delivers 620HP (456 kW) and 810Nm (600 lb-ft) of torque. 0-100 km/h in 3.4 seconds and a top speed of over 322 km/h (200 mph).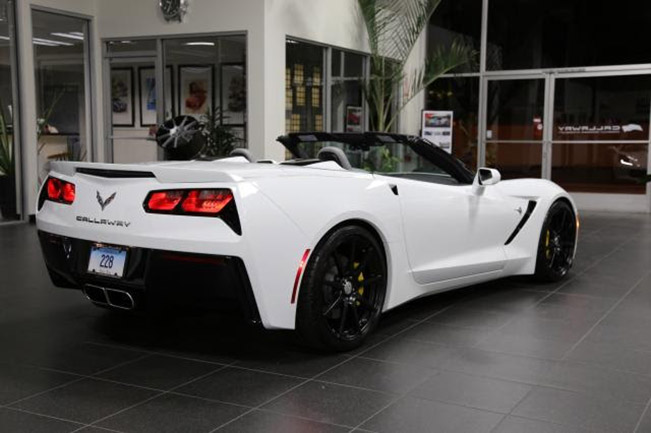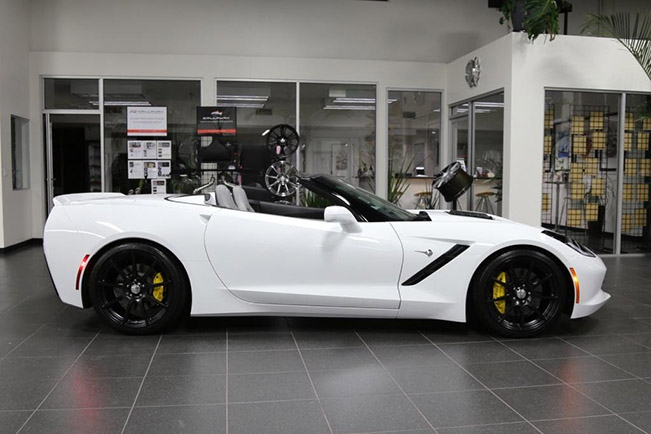 2014 Callaway Corvette Standard Equipment
Callaway Supercharger System (pat. pend.)
Supercharger-Surround Hood Trim Ring
High Flow Intake System
Low Restriction Exhaust System
Callaway Embroidered Floor Mats
Callaway Door Sill Panels
Exterior and Interior Callaway Badging
Underhood Build Plaque
Callaway Key Fob
Authenticity Documentation Package
3 Year/36,000 Mile Limited Warranty
Optional Equipment
5 Year/100,000 Mile Powertrain Service Contract
Callaway Wheel and Tire Packages
National Corvette Museum Delivery
Callaway Factory Delivery
Optional suspension, brakes, body and interior equipment will be introduced during the course of the model year.
MSRP $22,995
Source: Callaway