2014 Dodge SRT Viper TA - Price $120,500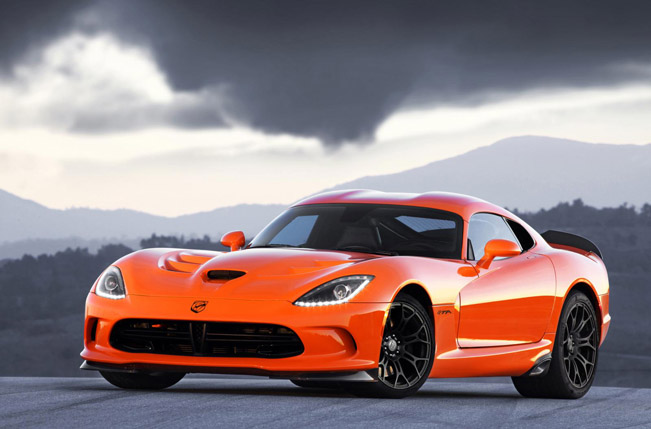 The 2014 Dodge SRT Viper TA is set to make its public debut on March 27, 2013 on the same show floor at the Jacob Javits Center in New York City. The sports car will be limited to only 33 units and all of them will come in a "Crusher Orange" exterior paint.
It is based on the SRT Viper model – the lightest vehicle in the lineup, the 2014 SRT Viper TA package builds upon the legendary on-track capability of the American hand-built supercar using a majority of pre-developed components straight from the SRT stable, that are combined into a carefully balanced package that extract the most out of the Viper ultralow center of gravity, 50/50 weight distribution and largest contact patch in the production car world.
The engine is the well-known 8.4 liter naturally aspirated V10 with 640HP (477 kW) and 814Nm (600 lb-ft) of torque.
Some of the higlights include a new customized suspension with two-mode Bilstein Damptronic system developed for on-track usage, a carbon fiber brace, a big Brembo brake kit and new multi-spoke lightweight Sidewinder II alloys shod in Pirelli P Zero Corsa tires.
The interior boasts bespoke Crusher Orange stitching on almost every element.
The curb weight of Viper TA is just 1,521 kg (3,354 lbs).
The price for this toy is a lot - $120,500.
Source: Dodge