2014 Dodge SRT Viper - 11.1 seconds at 1/4 mile [video]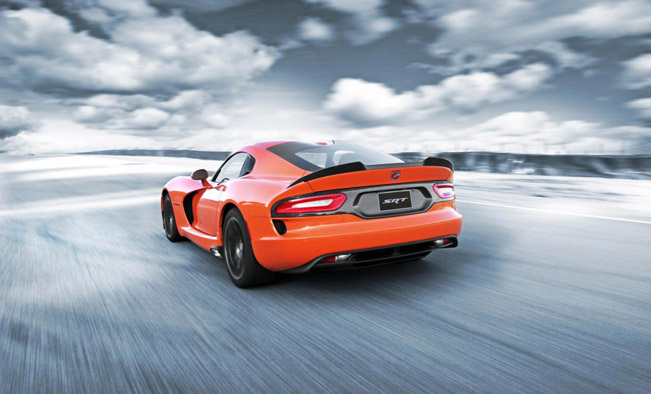 The new 2014 Dodge SRT Viper is simply astonishing vehicle. The modern muscle car was created not only for straight line driving, but going through corners very fast. Still, we will see the impressive result of SRT Viper at the Palm Beach International Raceway.
During the testing by Drag Times, the sports car managed to stop the clock at 11.1 seconds @ ¼ mile with a terminal speed of 205 km/h (127.4 mph). This result was achieved by using launch control system. 0-100 km/h in just 3.1 seconds and 0-160 km/h in 7.1 seconds, obviously the SRT Viper need just 4 seconds to accelerate from 160 to 200 km/h.
The 2013 Viper SRT is powered by an 8.4 liter naturally aspirated V10 engine producing 640HP (477 kW) and 814Nm (600 lb-ft) of torque. It is connected to a 6-speed manual gearbox. The curb weight of the vehicle is just 1,521 kg (3,354 lbs), so 0-100 km/h takes 3 seconds and a top speed of 331 km/h (206 mph). The ¼ mile is covered in 11.5 seconds. If that's not impressive enough, the model can go from 0-160-0 km/h in less than 12 seconds.
Source: Dragtimes