2014 Ford C-Max Hybrid - 6.6 liters / 100 km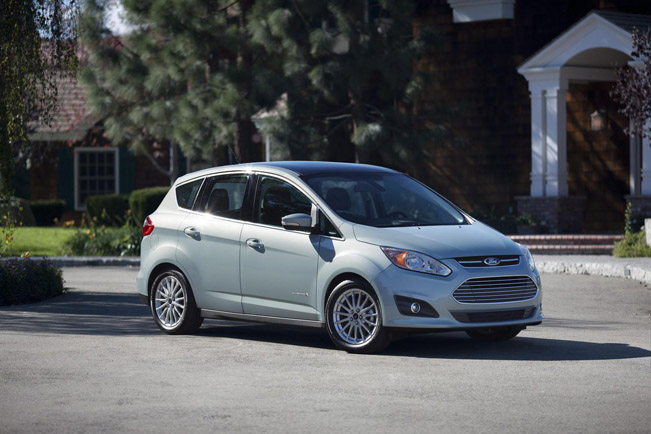 Ford has announced the all-new 2014 C-Max Hybrid which will improve customers' on-road fuel economy, especially at highway speeds.
"Ford is absolutely committed to being a leader in the hybrid market and to top fuel efficiency across our lineup. We are taking actions with our popular C-MAX Hybrid so that customers are even more satisfied with the vehicle's on-road fuel efficiency performance." commented Raj Nair, group vice president, global product development.
In addition to improving the vehicle itself, Ford is changing the way it generates the miles-per-gallon label for C-MAX Hybrid going forward. Previously – and consistent with EPA's General Label rules – testing of the Fusion Hybrid was used to generate fuel economy labels for a family of vehicles, including both Fusion Hybrid and C-MAX Hybrid. The result was the same fuel economy label values for both vehicles.
The revised 2014 Ford C-MAX Hybrid label will carry a class-leading EPA combined fuel economy value of 43 mpg – topping the combined label value of 42 mpg for the Toyota Prius v.
Customers who purchased their vehicle will receive a check from Ford for $550. Customers who leased their vehicle will receive a check for $325.
Source: Ford