2014 Honda CR-V 1.6 i-DTEC - 3.6l / 100km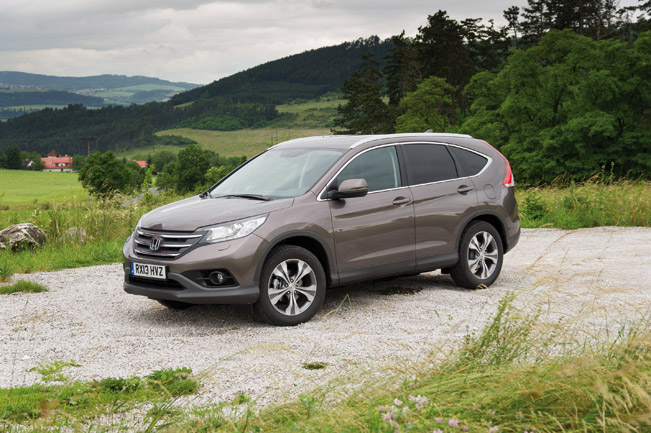 2014 Honda CR-V has achieved a sensation fuel consumption of just 3.6 liters per 100 km (77.86 mpg UK), which is almost a quarter more than its official quoted figure of 62.8 mpg UK. The compact crossover managed to cover 800 km/h (500 miles) with less than 30 liters of diesel.
The engine below the front hood is the well-known 1.6 liter i-DTEC 120HP (88 kW) at 4,000RPM and 300Nm (221 lb-ft) of torque at just 2,000RPM.
The CR-V was tested by the team behind the recent 'MPG Marathon' under the same rules and conditions as that event.
As in the MPG Marathon the car was driven by two independent drivers, John Kerswill and Ian McKean. Carried out over two days, the test covered 509.5 miles on a variety of roads and conditions and at speeds which represent real-world driving.
Honda's 1.6 diesel engine is the first to be launched in Europe under its flagship Earth Dreams Technology environmental programme; offering customers an outstanding balance of high fuel economy, low emissions and dynamic performance.
Source: Honda