2014 Infiniti Q50 Hits US Market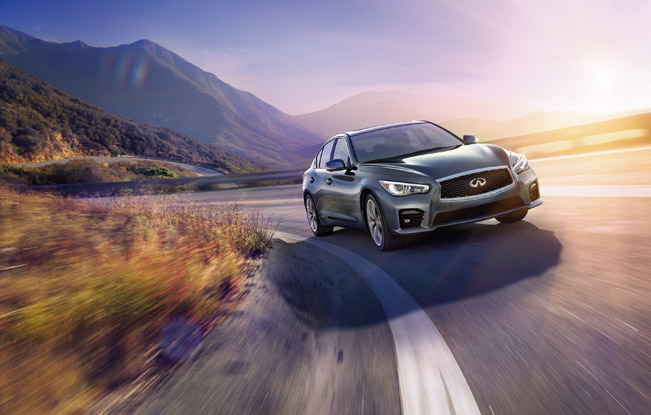 2014 Infiniti Q50 will hit the US market on August 5th. The premium saloon will be available at Infiniti retailers nationwide with pricing starting from $36,700 for the entry level Q50 3.7 with RWD.
A special Q50 pre-sale program, announced at the New York International Auto Show in March, closed June 30 with 3,650 orders. Participants have time until October 31 to complete their purchases.
The 2014 Q50 offers Infiniti InTuition, a fully customizable digital environment for linking various driver settings and driving characteristics to their Infiniti Intelligent Key, and Infiniti InTouch next-gen smart connectivity, featuring dual touch-screens and an array of advanced functions and features.
"The Infiniti Q50 pre-sale exceeded all expectations, becoming the most successful such program in Infiniti history. There is exceptional interest in this stunningly designed Q50 and its breakthrough performance technologies such as Infiniti Direct Adaptive Steering™, Active Lane Control™ and Predictive Forward Collision Warning (PFCW). The Q50 also offers unmatched levels of connectivity and personalization – the perfect match for customers seeking Infiniti's unique fusion of inspired performance and hospitality.", commented Infiniti Americas Vice President Ben Poore.
Source: Infiniti