Infinti Q50 Makes an European Debut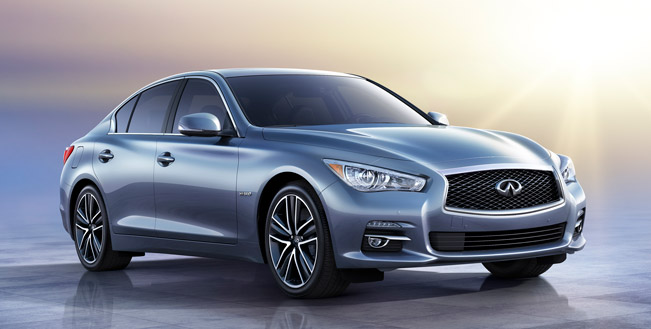 Infiniti Q50 has already made its official first appearance at this year's North American International Auto Show. However, the European fans are still waiting to see it on the old continent's market. They have to wait no longer since the sports saloon will be officially introduced at the Geneva Motor Show on 5th of March.
2014 Q50 for Europe includes the first fruit of the co-operation agreement with alliance partner Daimler AG. Additional technical details of this Infiniti model for Europe will be announced at the press conference.
But in general what we know so far is that the Infiniti Q50 is a world-class sports saloon with an engine line-up. Furthermore it also heralds a new design direction for the Infiniti range. This means nothing else but that the new design philosophy in the future is going to give a Q for saloons and coupes or QX badge for crossovers and SUVs.
Powerful and distinctive, the Q50 includes versatility of technology innovation: it is equipped with world's first Direct Adaptive Steering technology. The other highlights about the model will be revealed at the show.
Source: Infiniti