First Special Edition Of Second-gen Kia Soul: The Red Zone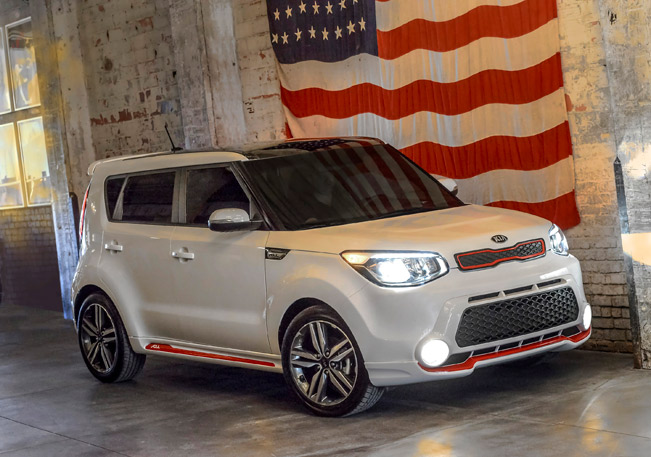 2014 will see the arrival of a special edition of the charismatic Kia Soul called the Red Zone, says Kia Motors America. Inspired by the Kia Track'ster concept, the newcomer will be limited to a 2,000-unit production number. It is the first special edition to be added to the second generation Soul family.
The red zones of the Red Zone can be found on the "aggressively styled" body kit. That is to say, red trimming on the front and rear fascias, the side skirts and around the grille also. The insides too get a fiery treatment – the black cloth seats, leather steering wheel, and black-leather dash hood all employ red stitching. The black floor mats come with red piping on the edges, the gear knob has a red ring on it, the air vents too, and the dash speakers. Even the tray on the console has red all around.
Clearly not red are the 18-inch custom alloy wheels which, nevertheless, do a good job of complementing the visual appeal. Also, the 2.0-liter GDI engine (of unspecified color) sends 164 hp through a six-speed automatic transmission which is pretty neat.
With the Red Zone being based on the 2014 Soul Plus, you are also entitled to a few standard luxuries such as Hill-Start Assist Control (HAC), steering wheel-mounted controls, Bluetooth, and indicator side mirrors.
Source: Kia