Mazda6 Teaser [VIDEO]
There are already two teaser videos in the USA Mazda YouTube channel that concern the 2014 Mazda6 mid-sized sedan. They promise us a deeply stated "re-imagination". We can see some creases and curves but that's not yet the big picture so to speak, as more shortish and croppy videos will be fed through the month.
Mazda say that the fascia seen in one of the videos does have the TAKERI DNA in it but they also stress out that its not a concept thing thus it's more functional, logical and real. The grill for example, also has some KODO "Soul of Motion" design ques . It all sounds very exotic and alluring but let's not stray away from the point.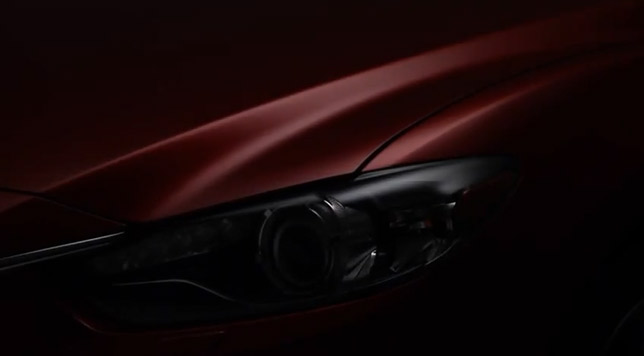 The 2014 Mazda6 will be the company's second vehicles that will make do with the ever so popular SKYACTIV TECHNOLOGY. It's a realm of Mazda philosophy that engulfs everything from the materials that are used in the assembly to the very structure of the car. What the end result should yield is fuel-efficiency that goes alongside performance, dynamism and safety. The first car to showcase some SKYACTIV components was the 2012 Mazda3 thanks to it's SKYACTIV 2.0 petrol engine and the subsequent available transmissions. The 2013 CX-5 however was the first full-blown SKYACTIV car that added some body and chassis components to the technology line.
The new 2014 Mazda6 should do no less and it is expected to go on sale in early 2013.
Source: Mazda
Video Source: mazdaofficialweb via YouTube