2014 Peugeot 308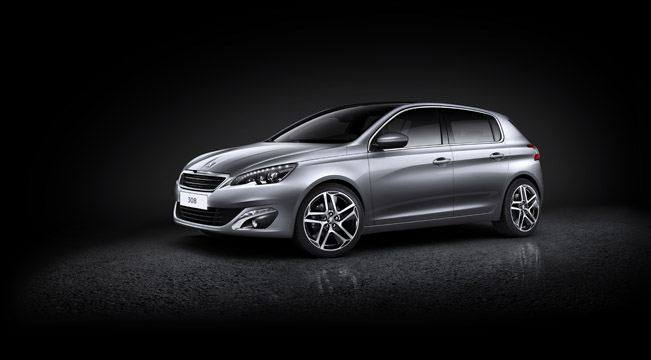 Peugeot has announced the all-new 2014 308 model. It has mpact dimensions and reduced weight (-140kg). Its driving experience is top-class and its CO2 emissions create a new benchmark (with a version at less than 85 g/km).
At the front, slim Full-LED headlamps, expressive and chiselled like a piece of jewellery, define the feline and technological look. They are standard on the upper trim levels, a world first in the segment.
A refined interior and innovative instruments and controls (the Peugeot  i-cockpit) promise a great driving experience. Its high level of quality, the result of a very ambitious initial design brief, positions the vehicle among the best, embodying Peugeot's move up-market.
The center console has a big 9.7" touchscreen display, which replaces a great number of the conventional buttons.
The car is expected to make its official debut at the 2013 Frankfurt Motor Show in September.
Source: Peugeot