2014 Peugeot 308 Built On Innovative EMP2 Chassis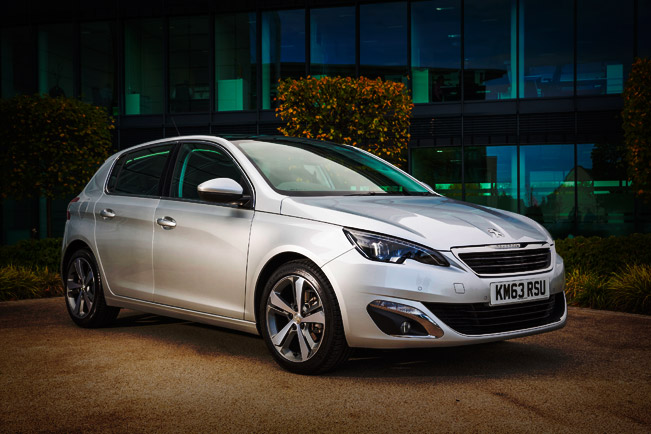 2014 Peugeot 308 has an impressive inside and out credentials. It features pure and contemporary styling, offers compact dimensions, class-leading environmental characteristics and innovative PEUGEOT i-Cockpit cabin layout as well as dynamic drive.
What is new around the model however is the chassis on which it sits – it is the 'Efficient Modular Platform 2' (EMP2). 2014 Peugeot 308 is the first new model to benefit from this advanced architecture.
The new model is wide 4.25 m, which means that it is 3cm shorter than the outgoing model. Yet the front overhang has been reduced by a massive 6.3cm, creating a 'wheel in each corner' profile and more usable space for front seat occupants and their luggage.
Furthermore, 420 litres with the rear seats up contribute towards the fact that the new 308 is the largest car in the segment. The optimal and minimal adjustability of the driver's seat has been increased; however, the space for rear passengers has been kept.
EMP2 also contributes for the lower and wider stance of the vehicle. The car's roofline is 40mm closer to the ground, and via an increase in track width the centre of gravity is 2mm lower. The new chassis also accommodates better many of the car's components, such as the right-hand drive pedal box.
EMP2 platform also delivers underpinnings on which the entire car is e is built. The interior of the model is so striking and contemporary and it carries the name PEUGEOT i-Cockpit premium interior. It is driver-focused and offers one of the most technically advanced touch-screen infotainment systems.
Another benefit stemming from the new chassis is the lowered weight due to the utilization of advanced materials and state-of-the-art manufacturing processes – including flexible rolling, hot stamping and laser welding. The result is impressive, a loss in the weight of 140 kg.
Source: Peugeot